A Judge asked Gardai if a man who head-butted the walls of a holding cell caused much damage to it.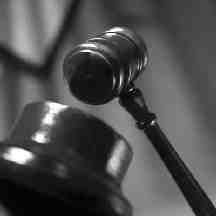 Richard Kelly was arrested by Gardai for being intoxicated in Carrigans on October 2nd, 2014.
However, when taken to Letterkenny Garda station h began headbutting the walls and split his head open.
Garda Inspector Goretti Sheridan told Letterkenny District Court that it cost €200 to clean up the blood and to have the cell disinfected.
Judge Paul Kelly asked "I take it the cell withstood the impact of his head?"
Solicitor Patsy Gallagher told the court that the 33 year old farm labourer from 455 New Houses, Carrigans had a serious issue with alcohol.
He said Kelly was prepared to reimburse the taxpayer he €200 it cost to clean the Garda cell.
Judge Kelly heard the accused was seeking to attend the Whiteoaks Addiction Centre and adjourned the case until February 23rd.
Tags: