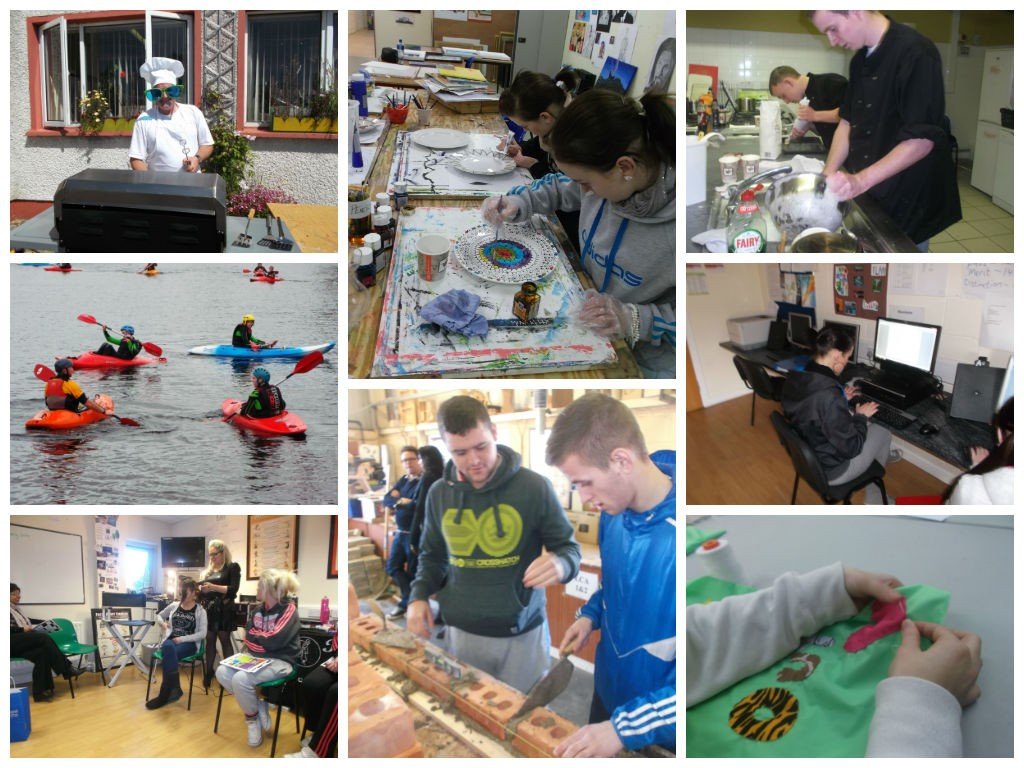 EDUCATION: The corridors in Letterkenny Youthreach are currently still and quiet, as staff and learners are busy completing assessments and putting the final touches to portfolios. 
With just four weeks left until the summer assessment deadline this is one of the busiest times of the Centre's calendar.
The Youthreach Programme, which offers certified training and education for early school leavers, caters for forty young people aged 15 – 20years.
The programme operates from September to July and the young people who attend can receive training, meal and travel allowances where appropriate. One young person describes the programme "Youthreach is a bit like school.
We attend classes and work towards our FETAC but it's different to school too, it's more relaxed and we get paid to come here and the teachers are very supportive".
But there is one time of the year that all of the learners and staff look forward to most and that's the busy summer programme.
The Centre's Coordinator, Gillian Kennedy, explains what happens during this time of the year "once we have our major assessments over us in May, the staff and learners here shift gears and we get ready for a whole new programme.
Kennedy said, "The summer programme is an opportunity to reward everyone for all their hard work during the year, and we plan four packed weeks of summer fun.
"This year we will be holding barbeques, community games, planning hikes, excursions, a two night residential, a deep sea fishing trip, a hair and beauty session, fashion styling sessions, cinema trips, cycling trips as well as a road safety workshop and customer service training.
"Everyone in the Centre makes suggestions as to what they'd like to do and we agree a programme that has something for everyone.
"It's a very special time of the year. And sure where else would you get it, being paid to have such fun?!"
"Another young learner recalls what they loved best about last year's summer programme "the summer programme here is fantastic.
"Last year we did so many things but by far my favourite was the three day residential away in Connemara, all the water sports activities and the zips lines and that were brilliant".
The Centre has been operating on the Kilmacrennan Road since 1990 and this October will spark the beginning of a year of exciting activities to mark their milestone anniversary.
Kennedy added, "This year to mark our twenty-fifth anniversary we are planning a series of celebratory events including an art exhibition, a special gathering of alumni, creating a DVD, and even the possibility of a foreign trip, it's an exciting time in the life of the programme and we want to celebrate all that we have achieved over the years.
"We will be asking people who have completed the programme to get in touch, return for a big celebration and to feature in our special DVD to help mark our achievements".
"You can check out the centre's Facebook page to keep up to date with centre activities.
If you are interested in joining Letterkenny Youthreach please contact the centre for an application form. Tel. 074 9122585 or email – letterkennyyouthreach@donegaletb.ie
Tags: