VOODOO VENUE: Have you ever wanted to impress your friends with cocktail making skills??
Well Voodoo Venue are giving YOU an exciting chance to become a professional Mixologist!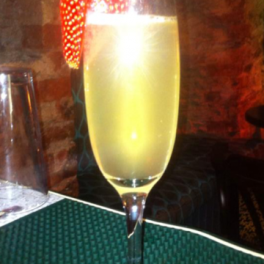 This Summer the skillful team at Voodoo Venue will be sharing the secrets of the trade from a range of skills and techniques with their very own cocktail classes.
Our mixologist's Martin, Chris and Odhran will host the classes focused on cocktail fundamentals and techniques from our exclusive cocktail menu.
Perfect way to celebrate Birthdays, Bridal Party's, Girlie Nights Out, Corporate Activities.
The classes are only €20 per person which includes champagne on arrival, cocktail training, 2 cocktails, shots and party games.
To book please Voodoo Office on: +353 7491 09815
Or e-mail: emermcglynn@hotmail.com
Check out our Facebook page for special offers and competition on: www.facebook.com/VOOD00venueletterkenny
To get on our weekly VIP Glistrr list: https://glist.me/voodoo
Tags: