Gardai have found a number of cannabis plants growing – just 50 yards from their station.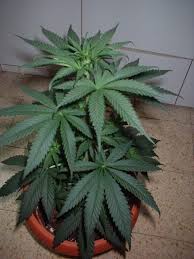 The plants were found dumped in a field on land across from Buncrana Garda station in Co Donegal.
Gardai have confirmed the plants were found on McCarter's Road while the area was being cleared by workers.
The plants have been removed and are being examined by Gardai.
It is not known how long the plants had ben there.
The land was due to be developed a number of years ago but the building had not gone ahead.
It is understood the and is now owned by NAMA.
Nobody has been arrested in relation to the find.
Tags: