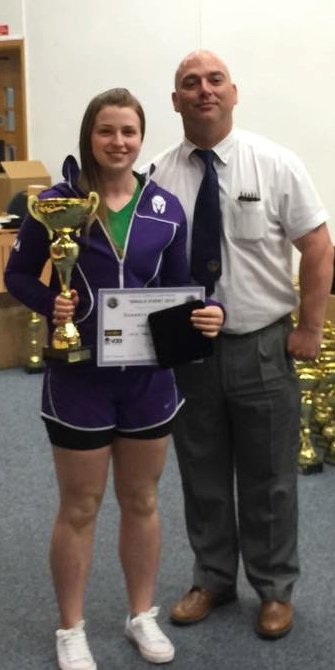 Donegal woman Sinead Doherty enjoyed double success at this weekend when she was crowned world champion and set a new world record.
The 23-year-old Letterkenny woman travelled to Telford University to take part in the World Drug Free PowerLifting Association event.
A member of FitHub Letterkenny, the former NUI Galway Arts student only started weightlifting a year ago.
Owner and head coach at Fithub,Neil Barrett, said it was a fantastic achievement.
"Sinead has worked hard and trained hard for this and it is well deserved. She has put so much work into it. We are all so proud of her," he said.
In February, Sinead managed a deadlift of 140kg to win her category and lift her first weightlifting trophy at the Irish Drug Free Powerlifting Competition.
Sinead's lift then was also a new 'record' but at she has only been registered for two months instead of the obligatory three, it could not be recognised.
But now it's official – World Champion and new World Record!
She previously told Donegal Daily how she got into weightlifting.
"It was my sister who dragged me to my first CrossFit class. It was a taster class and I didn't know what to expect. I wasn't really into anything at the time. I had done some rugby but I wouldn't have said that I was fit.
"But I soon got addicted to it and I looked forward to traveling up from college on Saturdays to train. I never wanted to be skinny. I wanted to be fit. When I started lifting Neil said that I was a natural so it went from there."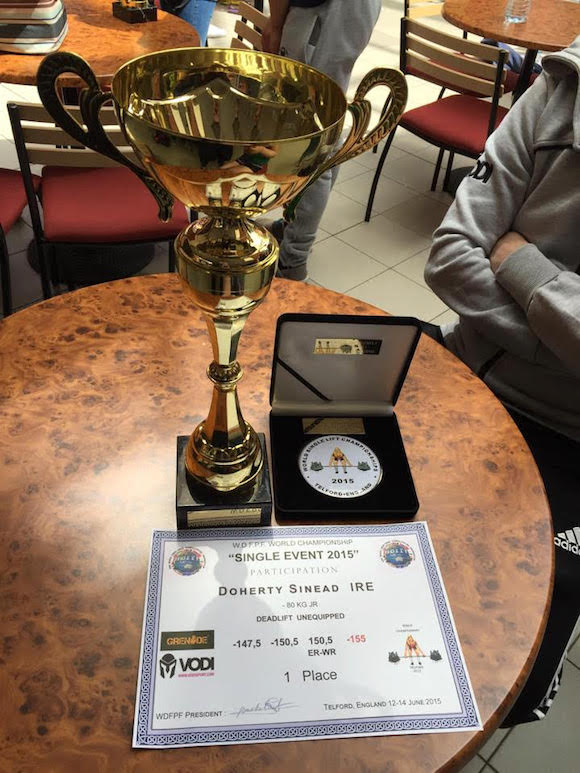 Tags: