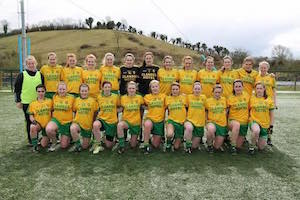 It's a scoreline that you'll have to do a double-take on.
And with complete respect to the ladies footballers of Down, it's difficult to figure out where Donegal found the time to build such a score.
But today at Brewster Park, Donegal managed to put a incredible 10-35 on the board against Down's 0-4.
Donegal's Yvonne McMonagle scored what must be some sort of record when she scored no less than SIX of those goals.
You could say the game was over as a contest at half-time as Donegal led 7-17 to 0-3.
They'll play Tyrone in the next game and the chances of a similar scoreline must be pretty slim.
Tags: