A total of 1373 farmers in Donegal have applied for the first tranche of GLAS funding, Ireland's new agri-environment scheme, co funded by the European Agricultural Fund for Rural Development.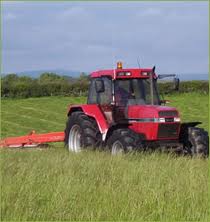 The Minister for Agriculture, Food and the Marine, Simon Coveney TD, has confirmed that 1373 farmers in Donegal have applied for the first tranche GLAS of funding and that he expects that most of these will draw close to the maximum annual payment of €5,000.
Deputy Dinny McGinley and Junior Minister Joe McHugh have welcomed the news.
Deputy McGinley said "I am particularly pleased to hear that the majority of farmers who have successfully applied for GLAS look set to receive close to the maximum payment. There had been concerns that only a minority of farmers could ever hope to achieve this level of payment. These concerns have been allayed.
"The GLAS scheme is set to play a vital role in the protection of Donegal's rural environment. Nationally, almost 27,000 farmers applied to join and 1373 farmers in Donegal have also applied.
"It is significant that well over half of the commonages in the country, just under 2,700 have applied for GLAS. This is a major step towards the establishment of greatly enhanced management regimes for these upland areas.
"The most popular element of the Scheme related to Low Input Permanent Pasture which was selected by 20,000 farmers. Protection of watercourses was another popular choice by 10,000 farmers, while large numbers also chose a variety of actions designed to protect birds, bees and bats.
"Protecting the agri-environment and supporting strong, sustainable farming is key to the continued growth of the agri-food sector. GLAS will make a big difference in achieving this goal and it will provide support for farmers in doing so."
Tags: