A spate of vandalism has taken place between Meenaneary school and Leamagowra crossroads in Glenties in recent days.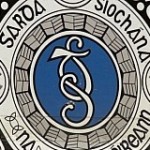 Vandals uprooted road signs and dumped them nearby.
The fencing around the lay-bye in Crove was also ransacked.
The incidents happened between 10.30pm on Wednesday night and 8am on Thursday morning. Glenties Gardaí are investigating and would appreciate any information, no matter how small, in confidence.
Otherwise anyone with information can speak to someone in on Community centre committee.
"We would be grateful for any assistance you can give," said a spokesman.
Tags: