A Donegal businessman has turned the search for love into a clever marketing tool for his festival.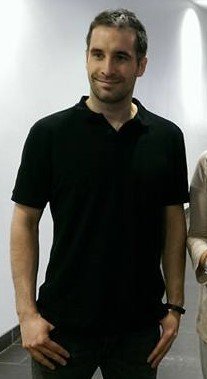 Joseph Jackson has cleverly used the dating app TINDER to market his forthcoming food festival which takes place this weekend.
And he has ben inundated with people for his festival which takes place in Letterkenny this weekend.
The casual dating app has become a social media phenomenon and has completely dominated the dating scene all over the world.
People upload their profiles on to the app – and can then search hundreds of other profiles within 100 miles of their location in their attempts to find 'love' or 'lust'.
The concept is very simple, if you like someone's profile you can swipe left for 'nope' or right for 'like'.
Once you successfully match with someone you can then converse with them and find out more about them.
TINDER has been an incredible success in the dating industry, but that hasn't stopped businesses from using it as a social media marketing platform.
Dominoes Pizza gave away FREE pizza to users on TINDER on Valentine's Day earlier this year and they got over 230,000 matches in the process.
Businesses use TINDER to grab the attention of people who may be unaware of their brand, product or event.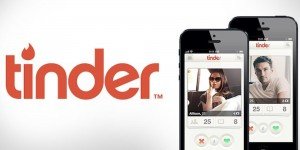 Joe Jackson, who has organised the Home-grown Food Festival which takes place this weekend in Letterkenny decided to use TINDER to generate more exposure for the event.
He got over ONE HUNDRED matches on TINDER and the decision to use the dating tool to market his business has been a fantastic success.
Joe told Donegal Daily. "I have heard of other businesses using TINDER to create awareness of their brand or the new product they've launched, so I decided to do the same.
"It was a bit of craic really, but I thought it would do no harm and it certainly didn't.
"Basically, I created my profile, but all that was on it was pictures that exclusively related to this year's festival.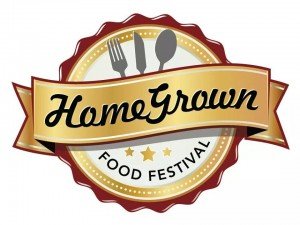 While Joe attracted plenty of interest from users on TINDER with images of the tasty treats on offer at the festival, he landed himself in hot water with TINDER watchdogs.
"I got a great reaction and had lots of people enquire about the festival which was great, but some users complained because I wasn't using the dating app for the reasons it was designed for.
"I was removed from TINDER for about a day before they re-instated my profile.
"It was a great way to generate exposure on the event we have organised, and I wish we had done it sooner.
Joe did say he had to let some TINDER users down gently when they looked to converse with him in their search for love.
"Some users from both sexes were keen to converse with me, but I had to let them know nicely that I wasn't interested in using TINDER for that and just wanted to promote the festival!
The two-day Home-Grown Food Festival kicks-off tomorrow at the LYIT campus and it promises to be a great event.