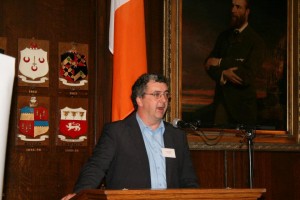 THE expansion of Pramerica with an extra 330 jobs on top of the 1,200 already employed there is proof that Donegal can create even more jobs given the right infrastructure, says TD Thomas Pringle.
While so many tech companies choose to go to Dublin, Cork or Galway, Donegal has lost out on almost every IDA investment in recent years.
Premises lie empty at the Business Park in Letterkenny as a result.
But Deputy Pringle said: "I believe this shows that Donegal does have the necessary skilled workforce and can facilitate state-of-the-art employers coming to Ireland.
"Jobs policies should continue to focus on counties like Donegal to increase access to good quality jobs while also facilitating other types of employment to maximise employment to the region.
"This means developing infrastructures like high speed broadband and other supports to facilitate local job creation as well as IDA jobs."
Tags: