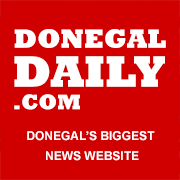 THE law is the law.
That's what we're told anyway.
But the law in the drink-drive test case taken to the High Court in Dublin means anyone who didn't get a print-out from their garda station breathalyser in English and Irish cannot now be convicted.
So who is to blame?
The real culprits are those who drafted such weak legislation it allowed defence lawyers to find such a loophole.
It is incredible however that someone from Romania – who FAILED the breath test – cannot now be convicted of drinking and driving because he didn't get his over-the-limit reading in IRISH.
This is the sort of madcap scenario which is an insult to our language and an insult to those who speak it.
Whatever happened to honour?
Whatever happened to just taking your medicine and getting on with it?
Thankfully no-one died in the test case taken referred to in Dublin.
But people have died on our roads as a result of the actions of drink-drivers.
This entire mess – ultimately the responsibility of our legislators – is, in the end, an insult to all those who have died on our roads at the hands of drink-drivers.
It's nothing short of a shambles….
Tags: