The price of the average three-bed semi detached house in Donegal has increased by 4.62% to €82,500 in the last three months, a nationwide property survey has found.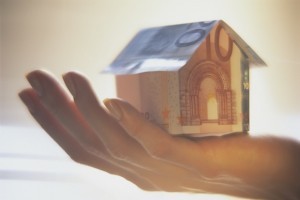 The Real Estate Alliance Average House Price Survey concentrates on the sale price of Ireland's typical stock home, the three-bed semi, giving an up-to-date picture of the property market in towns and cities countrywide to the end of September.
According to Paul McElhinney from REA McElhinney in Milford, the biggest difference this quarter is supply, which has thinned out.
"There are still houses coming to market but demand is taking them out fairly quickly," he said.
"Prices have a ceiling and whilst mortgage buyers are pushing the prices up slightly, overall, buyers are stilling trying to stay within their means."
The average semi detached house nationally now costs €188,102, the Q3 REA Average House Price Survey has found – a slight rise on the Q2 figure of €186,968.
Spiralling rents will cut off mortgages as an option for many young couples unless the Central Bank revisit the rules, raise exemption limits and include second-time buyers, according to REA.
Just as many couples cannot afford to get on the housing ladder, second-time buyers cannot move and free up cheaper properties for new entrants and causing a logjam in the capital.
While the average house price in Dublin city and county has fallen by over €5,000 in the past three months, South County Dublin has been the hardest hit in the country, with prices falling by -4.17% since the end of June.