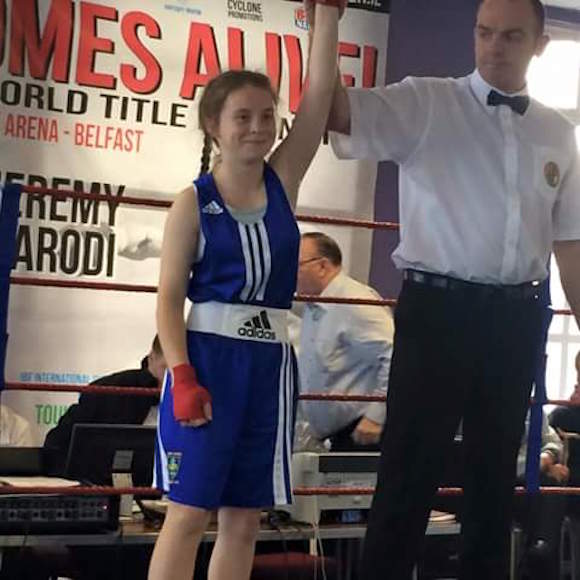 THERE'S Mohammed Ali – then there's incredible Allie!
That's Allie – or Allannah Sweeney to give the latest Donegal sporting sensation her full title.
Allie picked up titles in two different sports on Sunday
Firstly Allie was crowned 9-county Ulster boxing champion.
Then the 13-year-old helped Red Hughs win the U13 ladies gaelic football title – the club's first ladies county title.
"I have to say am a very very very proud mum," said Allie's mother Maria.
"She was a champion twice on the one day first with her nine counties title in her boxing and then her gaelic team won the under 13 final."
Red Hughs manager Maura McCrudden said: "Allie is a super girl, a brilliant boxer and a brilliant gaelic footballer.
"She dashed from the boxing match in Derry which was at 11am to the gaelic match in Donegal Town.
"She shows incredible commitment – so delighted for her for making such an effort."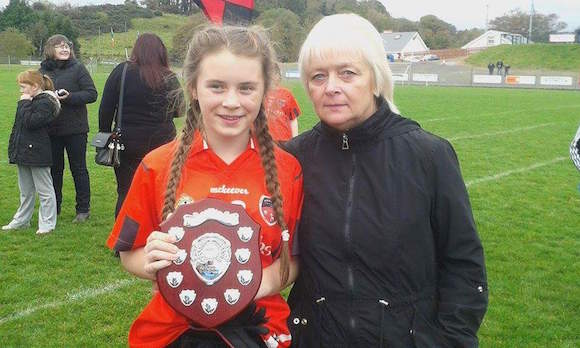 Tags: