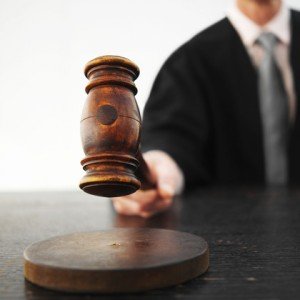 A man who threatened to burn down a popular Co Donegal bar on St. Stephen's Day last year, Letterkenny District Court had heard.
Johnny McDonagh, 23, with addresses at The Big Isle Letterkenny , and 12a Glendale Manor Letterkenny – threatened the bar owner after he was ejected due to his severe intoxication.
The incident took place around 10.40pm on December 26th, 2014 at the Lagan Inn Bar, Manorcunningham.
He threatened the proprietor of the public house – and said he would return later and burn down the bar.
Garda Emmet JJ Brady was called to the scene and found the defendant in an extremely intoxicated state.
He continued his threatening and abusive behaviour outside of the pub towards Gardaí and was arrested.
The court also heard two other incidents involving the defendant – on both occasions he was again highly intoxicated.
On 20th March 2015, Garda Paul Maguire was called out to a disturbance in Glendale Manor.
Upon arrival Garda Maguire found an intoxicated Johnny McDonagh lying on the ground in the estate.
Garda Maguire commented that he was talking incessantly and extremely intoxicated and seemed unable to get off the ground.
When Garda Maguire tried to help him off the ground, an agitated Mr McDonagh told the Garda to f**k off and kicked out in anger.
Garda Maguire was left with no other choice but to arrest Mr McDonagh.
Mr McDonagh was again at the centre of a disturbance this time at The Big Isle, Letterkenny, it was alleged.
Mrs Kathleen McDonagh contacted Gardaí to attend her home after growing increasingly concerned her son was going to attack her.
She informed Gardaí her son was threatening her and she was afraid he was going to cause harm to her and himself.
Garda Kevin Hynes attended the disturbance and found a highly intoxicated Mr McDonagh at the scene.
The defendant exited the caravan at the halting site and continued his drunken tirade and was arrested.
Solicitor for the defendant Frank Dorrian has said his client was a troubled individual who had a serious problem with alcohol.
He said that alcohol didn't agree with him, and that he becomes agitated and aggressive when he consumes too much.
However, Mr Dorrian added that his defendant has made good progress in terms of sorting out his life and no longer drinks.
He has started playing soccer for his local club and has also returned to boxing – and that lifestyle change has helped the defendant hugely.
Mr Dorrian also added that his mother only called the Gardaí during that incident out of fear he would harm himself.
She informed Mr Dorrian that he has been much better of late, and had been excluded from the family at one stage due to his behaviour.
However, due to the changes he has made he has now been welcomed back into the family and continues to make good progress as he attempts to sort his life out.
Judge Paul Kelly adjourned the case until December 21st.
Tags: