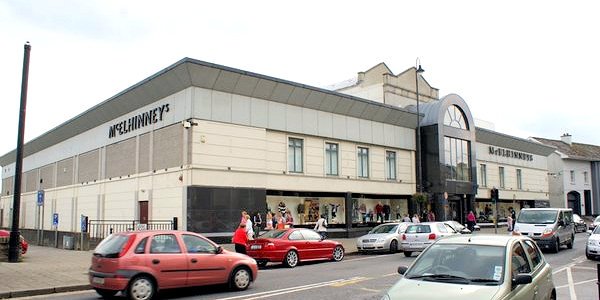 ONLINE security staff were key to catching a Nigerian crook behind a scam at McElhinneys' Department Store in Ballybofey, a court has heard.
The alert sparked a garda investigation which exposed Selman Momoh as a thief and a liar, Letterkenny District Court heard.
Momoh was behind bars last night as a result of the investigation sparked by an online purchase of a pair of shoes worth €216.
Inspector Michael Harrison told the court that online security staff became suspicious when an attempt was made to purchase items online using a stolen credit card last month.
The purchase was declined.
However a second order was placed using a different credit card, but giving the same address as the first order.
McElhinneys called gardai as the address for delivery in Stranorlar didn't exist.
On October 28 Momoh called the shop twice to ask when his shoes were going to be delivered and he was invited to call into the shop to pick them up.
But gardai were waiting and watched Momoh collect the parcel before returning to an S-Type Jaguar parked outside.
Gardai arrested Momoh and carried out a follow-up search at an address in Stranorlar.
They discovered a fake Irish passport – in a different name – which had been used to gain a tenancy of the property. They also discovered Momoh's real name because had used this to order a Sky TV dish.
They later discovered Momoh had been in McElhinneys store two weeks earlier where he had stolen a pair of Newbridge silver ear-rings.
Momoh admitted a range of offences including using a computer with the intention to make a gain, theft, handling stolen goods, gaining a tenancy in a false name, driving without tax, driving without insurance, driving with a licence, possession of a fake passport.
He had been in custody for almost three weeks after claiming his Nigerian passport was out of date – when in fact he had a new one.
Solicitor Patsy Gallagher said Momoh had been foolish and had admitted spending €1,100 buying the fake Irish passport.t.
"He made full and frank admissions," said Mr Gallagher who had asked for community service or a suspended prison sentence.
However Judge Paul Kelly said: "He went to some lengths in these crimes. They were not the act of a fella trying something off the cuff. He put a considerable amount of effort into this. Community service not an appropriate way to deal with the matter."
Momoh was fined €450 and given two three month terms in prison.
All the goods stolen from McElhinneys were returned to the shop.
Tags: