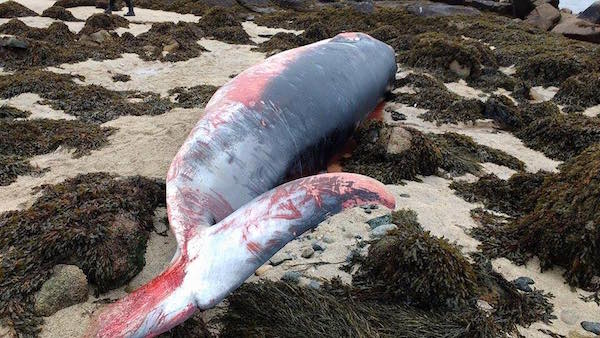 SUPER trawlers are being blamed for the death of this whale off the west coast.
The trawlers have been working between Donegal and Galway over the past two weeks, sparking anger from local fishing communities.
The whale was washed in on Omney Island Galway and it was covered in blood – it is not being treated as a stranding.
There are also net marks on the poor creature.
The minke whale's death has been recorded by the Irish Whale and Dolphin Group.
Tags: