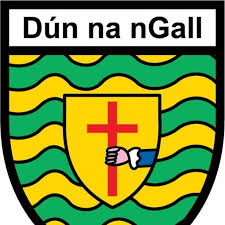 ***Minor Board Presentation Night***
The minor board presentation will take place on Friday 18th in Ostan Loch Altan at 6:30 pm for U-10's – U-18's! Special guest on the night is Michael Murphy!
***Minor Board AGM***
The Minor Board AGM took place on Sunday 13th. The following posts were filled:
Chairman: Martin Terry
Vice Chairman: Kevin Scanlon
Secretary: Joe Casey
Asst Secretary: Stephen Doohan
Northern Board Delegate: Denis Doohan
Under-Age Managers appointed are as follows:
U-8 + U-10: John Joe McGeever
U-12: Stephen Doohan
U-14 : Kevin Scanlon
U-18 : Denis Doohan
U-6 and U-16 positions yet to be filled.
We wish the newly appointed committee and managers all the best in their roles! Many thanks to those who have stepped down from various positions for their support and dedication over the years; it is greatly appreciated!
****Ladies Football****
Congratulations to Helen McGee and Marcella Dolan on being selected for the U-14 County Team and congratulations also to Orla McFadden who made the U-16 county team; well done girls on this great achievement!
***Congratulations***
Congratulations again to former club member Charlie McGeever who guided Clonmel Commercials to a convincing victory over Tir Chonaill Gaels at the weekend; the win now sees the Tipperary side through to an All-Ireland Semi Final against Ballyboden St Enda's in a couple of months! Best of luck to Charlie and the lads in their preparations for the semi-final!
***Club Gym/DMG Fitness***
With most people intending to start of the New Year on a healthy note; how about purchasing Gym Membership or class vouchers for Christmas to give them a head-start! You can order by private messaging on DMG Fitness facebook page, or call 086-1009467
Tags: