EXCITEMENT is building to tonight's New Year's Eve Party at Voodoo Venue in Letterkenny.
To recall the spirit and vibe of the Roaring Twenties, Voodoo Venue are throwing a Prohibition-themed party to usher in 2016, Great Gatsby style..
Voodoo Venue will host the party through-out the venue in each of the various rooms, inviting guests to travel back to the 1920s with sparkling champagne, vintage cocktails, New York ball countdown, dickie bows and fringe dresses, so dress to the theme of The Great Gatsby and get swept away in the era of class, glamour, mischief…
Indulge in the life of the rich and famous of yesteryear at one of the classiest joints in town this New Year's Eve… VOODOO VENUE..
The ultimate start to the New Year begins in Voodoo Lounge, Celebrate in style at Donegal's most glamorous traditional NYE parties with residential DJ and champers at midnight.
Enjoy premium beverages, and seasonal cocktails made from the freshest ingredients.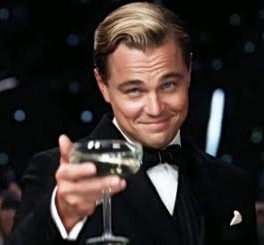 NYE 2015-2016 – VINTAGE LOUNGE
Vintage opens its doors at 9pm, and offers various options, including VIP and bottle service packages, have your Havanna chilling on the table for your arrival, strictly over 21's, Upscale dress code.
In keeping with tradition – This year the entire venue will welcome 2016 with a musical countdown – "Auld Lang Syne" Pre-Millennium style like its 1999…
Voodoo Venue have all the finer details wrapped up in style!!
Join us for the party of the year – the glitz, the glamour, the excess of the 1920s! This NYE we go all out Gatsby with jazz and electro-swing DJs, live music and 20s props. You'll sip on delicious cocktails served in cut glassware and there'll be dancing on the tables til the wee hours of dawn..
Tags: