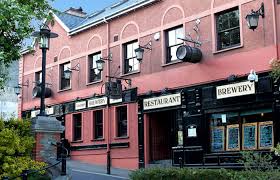 THERE'S always a great menu of food and entertainment at leading Letterkenny hostelry The Brewery.
Tonight DJ Paul is on until the early hours while on Sunday – Darren Lynch from 7 to 9pm and then there's Karaoke Sundays with the main man Scoop.
There will also be live sport on all the big screens and the super Brewery barfood served throughout the weekend.
The Brewery will be closing on Sunday after the Karaoke and the New Look Brewery Bar will be reopening Friday evening at 5pm with the official opening taking place later that night.
Promises to be loads of fun in Market Square this weekend – and next.
Tags: