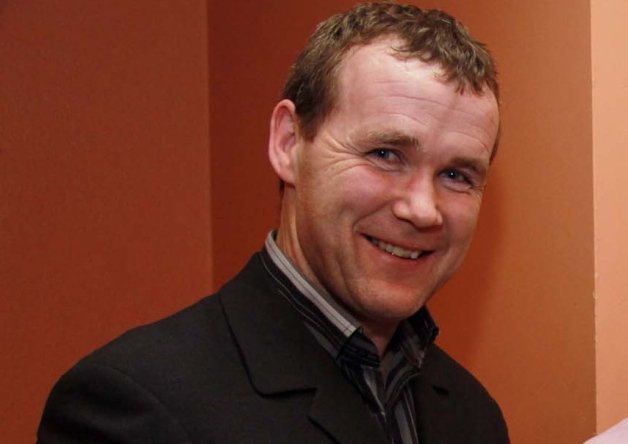 CLG An Clochan Liath Club Notes
B'iad 3, 6, 9 & 12 a huimhireacha lotto a tarraingíodh ag deireadh na seachtaine agus níor baineadh póta óir an lotto. Beidh €1300 sa phóta óir don seachtaine seo.
Bhain na daoine seo leanas €20 an ceann: Tony Kelly – Chapel Road, Imelda Bonner – Dungloe, Siobhan Tracey – Saltpans, Margaret Gallagher – Cois Locha agus Donal Johnston – Dungloe.
Bhain €150 ag an bingo Patricia Molloy. Bhain Lorna O' Donnell, Siobhan Gallagher, James Sweeney, Margaret Hanlon agus Rosaleen Melly €100 ag an bingo.
Tony Boyle is confirmed as senior manager, with Ronan Brennan as part of his management team. We would like to wish them all the best with the forthcoming season & hope to have a fantastic 2016.
From all at the club, we would like to thank Dessie Gallagher, who has stepped down as the reserve manager. Dessie and his reserve team have been very consistent & we wish him all the best for the future.
Myles Sweeney has also stepped down as the Ladies Senior manager, with Conor Comack taking over the reigns. We would like to thank Myles for all his dedication with the ladies thus far & wish Conor all the best in his new role.
There will be a child protection foundation level course run on Friday the 22nd of January & Saturday the 23rd in the clubhouse in Ardara. Anyone interested, please contact John Ward on 0866036406 for further information.
Tickets are still available for the Croke Park National GAA Draw with any member within the club. Tickets cost €10. We would appreciate, for all tickets both sold & outstanding to be handed back to Mairead Curran before Friday the 15th of January.
We would like to wish all Scór competitors the best of luck in Drimarone this forthcoming weekend.
The U21s were in action on Saturday against a strong Fermanagh side. Donegal lost out on a score line of 2-4 to 1-6. Well done to our u21s involved, Danny Rodgers, Darren Curran, Jack Scally & Adam Neely who scored 2 points.
Congratulations to Danny Rodgers who also played his 2nd competitive game for the Donegal Senior team on Sunday against St. Marys College.
Tags: