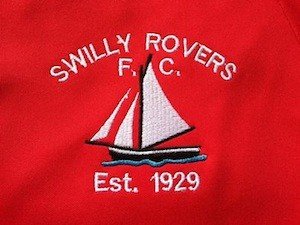 Swilly Rovers FC News:
Swilly Lotto Result January 11th. Numbers drawn 8,15,16,17. No Jackpot winner. 8 three number winners: May Parkinson, Ramelton, Oran Dunworth, Ramelton, Callum Ferguson, Ramelton, Michelle Greene, Milford, Stanley McMahon, Ray, Patrick Patton, Rathmullan x 2, Victor Fisher, Letterkenny. Next Draw, Monday January 18th in Lennon Lodge. Jackpot €1175.
Under 12s Premier Division: Milford United 5-1 Swilly Rovers. Jordan McDaid with the Swilly goal.
Under 14s Bs First Division: Gweedore United 1-4 Swilly Rovers. Conor Smith and Danielle Hynes with a brace each for Swilly.
Congratulations to local lad and former Swilly Rovers underage player Conor Gormley, Conor was selected for the Rep. of Ireland home based side today following his trial a few weeks ago. Well done Conor.
Tags: