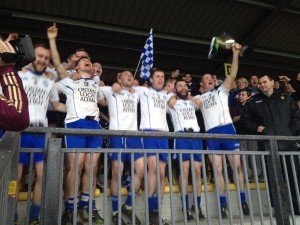 ***AGM***
The AGM will reconvene January 24th in Óstan Loch Áltan at 5:00 pm; at which point we will proceed with the election of officers for 2016.
***Ladies AGM***
The Ladies AGM will take place Friday 22nd at 8:00 pm in the club house kitchen.
***Child Ethics & Coaching Practical Course******
There will be a Child Ethics course held in Gweedore GAA  on Friday 22nd January; followed on Saturday 23rd January by a Coaching Practical course. These courses are open to anyone who wants to do them. Anyone interested please contact Martin Terry on 087 669 9208
***Reserve Manager***
Anybody interested in taking over management of the Reserve team for the coming year please contact Martin on 086-3119186
***U16s Boys ***
All players interested in playing U-16s this year are asked to attend the Cloughaneely pitch for training on Saturday morning the 23rd at 9:15am for a 9:30 start (finishes at 10:30). Players are asked to bring football boots as well as indoor runners. Any player not able to attend please pass the message on to a teammate to tell the management.
***Under-Age Indoor***
Indoor for U-6 / U-8's /U-10's will resume Friday January 29th.
U-6's from 6:00-7:00 pm ;
U-8's from 7:00- 8:00 pm;
U-10's from 8:00-9:00 pm.
***Croke Park National Draw***
Next week the club will be selling tickets for the National Club draw. Tickets are priced at €10. By purchasing a ticket you are not only entered into the National Draw, where there are a vast range of excellent prizes to be won – the 1st prize being a car, you are also entered into the County Board Draw and our club draw. 1st prize in the county board draw is €2,500, and there are 2 x €500 prizes and 5 x €100 prizes to be won. For the club draw the winner will receive €200. All the money raised from the sale of these tickets stays within the club; so you're support is greatly appreciated!
We are also looking for assistance to sell the tickets, so anybody that can help out for a couple of hours we are meeting at the clubhouse kitchen at 6:45 PM on Tuesday 26th. The more people we have helping the quicker we will get the job done!
***Minor Board Meeting***
The monthly minor board meeting will take place Thursday 21st January at 7:30 PM in the club house kitchen. All managers for the coming year are asked to attend.
Tags: