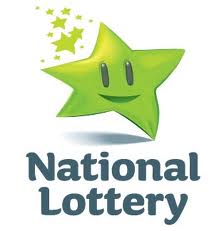 IT wasn't you – or us!
There was no winner of the €12.5 million midweek National Lottery jackpot – meaning Saturday's prize is headed for over €14 million.
The winning numbers last night were 3, 6, 17, 23, 27 and 29 and the bonus number was 5.
There was also no winner of the Lotto Plus 1 or Lotto Plus 2 draws.
Many people in Donegal were unable to play the game yesterday – after the National Lottery confirmed its website and machines were victims of a cyber-attack.
"Indications are that this morning's technical issues were as a result of a DDOS – Distributed Denial of Service – attack affecting our communications networks," a statement from the Lottery said.
"The issues were resolved by the National Lottery's DDOS protection systems, limiting disruption and restoring all operations within two hours.
"This incident is still under investigation. However, we can confirm that at no point was the National Lottery gaming system or player data affected," the statement added.
Tags: