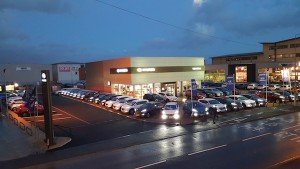 NEW car sales in Donegal jumped almost 50 per cent last month, new figures show.
Figures released by dealers show 1,12o new cars were sold in the county in January – an increase of 49.6 per cent on January 2016.
The most popular car in the county last month was the Hyundai Tuscon sold by Diver's Garage in Letterkenny with more than three sold from the dealership every day it was open in January.
This was followed by the Toyota Auris, the Toyota Yaris, the Skoda Octavia and the Toyota Corolla.
The Donegal sales was worth more than €8 million in revenue taxes through VAT and VRT to the State.
Tags: