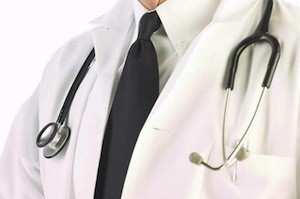 Agency staff costs at Letterkenny University Hospital cost a whopping €8.5 million last year, it has been revealed.
The costs of paying such outside staff has risen by almost 200% compared with €2.9 million back in 2010.
Donegal Deputy Pádraig MacLochlainn has blasted the Government over the spiraling cost of employing such staff.
The shocking figures were revealed following a series of Parliamentary Questions tabled by Sinn Féin.
Commenting on the figures Deputy MacLochlainn said "As a result of the introduction of the general moratorium on recruitment and promotions across the public sector by Fianna Fáil back in March 2009, we've seen a massive reduction in staffing levels right across the public and civil service, including the numbers employed within the health service.
"This has meant that the HSE has largely been unable to recruit permanent staff members and, aside from certain grade exemptions, vacant positions within our hospitals have had to be filled via the use of costly agency staff ever since then.
"As a result, the amount of money spent by hospitals to employ agency staff such as nurses, doctors and consultants has ballooned over the last few years, and this has clearly been the case also at Letterkenny University Hospital."
"Prior to Fine Gael and Labour having come to power, the cost of employing agency staff at Letterkenny General Hospital was €2,974,000 in 2010, however this in fact more than doubled four years later to €6,724,000 in 2014.
"And now, following the disclosure of figures for 2015, we now know that the costs incurred by the hospital for its use of agency staff was in fact the highest ever, reaching €8.5M.
"In five years, the dependency on agency staff at the hospital is such that Fine Gael and Labour increased annual expenditure on agency personnel by over 185%.
"What's scandalous is that the recruitment embargo which was brought in by Fianna Fáil and then continued under Fine Gael and Labour, and which we were originally told would reduce the cost of running the health service, has actually crippled it.
"Across our acute public hospitals, including Letterkenny, this policy has resulted in spiraling wage costs and subsequent chronic under staffing.
"These rigid employment control measures have seen hospitals having to comply with employment ceilings and staffing targets, all of which have simply increased reliance on agency staff and overtime right across the entire service.
"While the Government has claimed that the control framework on employment has helped to deliver a more effective and efficient public service overall, this couldn't be any further from the truth; they have merely decimated front line services not to mention forcing highly skilled and experienced nurses and doctors to emigrate.
"Instead of lowering the public sector pay bill by narrowing the enormous pay disparity which exists within it such as Sinn Féin has called for, lower paid workers have borne the brunt of Government cuts while newly qualified graduates have been blocked from even having the opportunity to enter the sector.
"This shocking spend cannot be justified, especially not when our health service is in absolute chaos with overcrowding having reached record levels and waiting lists remain shamefully long."
Tags: