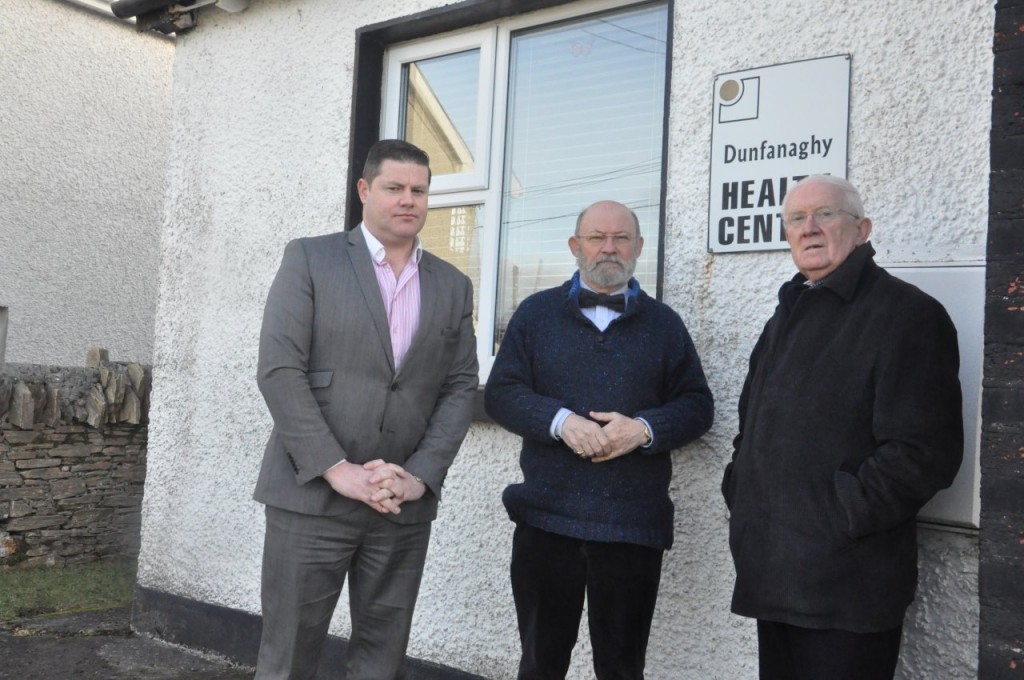 A community activist has warned locals to be wary over a statement issued by the HSE in relation to the future of the Health Centre in Dunfanaghy.
When the HSE announced its proposals to close the Dispensary in Dunfanaghy – locals reacted furiously to the news and a public meeting was held.
Over four hundred people attended a public meeting regarding the future of this vital service, and expressed their anger and frustrations at the possibility of closure.
The HSE was then forced to revise their plans – and they released a statement last week saying the Dispensary in Dunfanaghy was safe.
However, community activist Michael McClafferty has warned locals not to take their eye of the ball – and insists that nothing has been sorted yet, and that there is a very real possibility that if funds are sourced the Dispensary will still close.
McClafferty, who is the spokesman for the Dunfanaghy Community Action Group told Donegal Daily, "We warmly welcome the statement that the HSE are currently looking into the matter of  Dunfanaghy Dispensary.
"However, people need to be aware that the fact still remains that nothing has been sorted out yet ?
"We patiently await the Engineers report back to the committee group in due course which isn't expected until after the Election passes.
"It cannot be stressed enough, the fact remains that the future remains very uncertain as does the real possibility of closure if funds aren't sourced ASAP – to meet HI-qua standards.
"There are still many many obstacles to cross before we can say all is safe and well in Dunfanaghy – while we patiently await the Engineers report back.
"That will focus all our minds on the direction as to what lies ahead for the future of the Dispensary.
"In the meantime there is an onus on us all not to relax or to become complacent.
"Everyone needs to keep the pressure on at every level. Further more if the next Government whom ever they may be will there Minister for Health dish out the much needed funds to Dunfanaghy.
"That's if there sincere about saving the practice this shouldn't be a problem. In the meantime until we meet with the H.S.E and see what actually there long term plan and intentions are concerning Dunfanaghy Village and its G.P Service currently provided by Doctor Stewart respectively."
Tags: