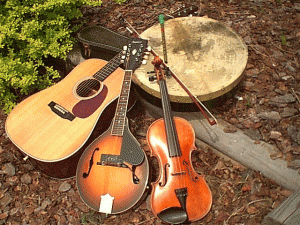 Seachtain na Gaeilge Wednesday 9th March 2016 11 a.m. To 1 p.m. Venue Rosses CDP Chapel Rd Dugloe Celebrate Seachtain na Gaeilge with a morning of Culture, Music,by Michael Coyle . Enjoy some home baking and refreshments Donation on the day for the homeless.
Seachtain na Gaeilge De Céadaoin 9ú Márta 2016 11 – 1 o'chlog. Rosses CDP Bothair an tSéipéil An Clochan Liath . Bigí linn le ceiliúradh a dheanamh ar Seachtain na Gaeilge, le Ceol Michael Coyle, Cultúr,. Bain sult as bacáil baile agus soláistí. Cead isteach: Tabharthas fa choinne iadsan gan dídean.
Social Morning through Irish in Teach Neil O'Donáill, Loughanure . Has commenced Tuesday 23rd February 2016 11am to 12.30pm for 6 weeks. If you have any skills as knitting, crochet, carpentry, creel making etc, bring them along with you. This is a good opportunity for both men and women to improve their conversational Irish skills.Admission is Free.
Maidin Sóisialta trí Ghaeilge i teach Neil O'Donáill, Loch an Iuir
Ag tosach 23ú Feabhra 2016 11.00 – 12.30, fa choinne 6 seachtain. Má tá scileanna agat i cniotal, cróise, cearpeantóireacht, ag deanamh cliabh, tabhair leat isteach iad. Seo deis do mná agus fir feabhas a chur ar a gcuid Gaeilge labhartha. Cead isteach: Saor in aisce
The Power of Postive Thinking: For Women Workshop CDP na Rosann Chapel Road Dungloe Tuesday the 22nd March 7.30-9.30pm. Contact 0879031389 or 074 95 61686 for bookings or enquiries.
Ceardlann"The Power of Positive Thinking Fa choinne mná Saor in aisce CDP na Rosann, Bothair an tSéipéil an Chlochán Liath. De Máirt 22ú Marta 7.30-9.00,Cur scairt ar 087 9031389/ 074 95 61686 fa choinne áit a chur in airithne agus tuilleadh eolas
Tags: