A Donegal man has pleaded guilty to an animal welfare offence after he failed to seek prompt veterinary attention for his collie dog when it was run over by a van and trailer. 
Joe McBride, from Murleog, Downings  was fined €200 and ordered to pay costs of €152 to the ISPCA after admitting an offence under the Animal Health and Welfare Act 2013 at Letterkenny District Court.
The case arose from separate visits to the home of McBride by the ISPCA during December 2014, during which ISPCA inspector Kevin McGinley saw a male black and white collie dog that was extremely lame.
The dog was seized by the inspector and taken for veterinary assessment. X-rays revealed that, in addition to being underweight, the Collie had a fracture to its left leg, a dislocated right hip and displacement on the left side of the pelvis.
The dog was later put down based on veterinary advice as there was no hope of it ever achieving pain-free function of its hind legs.
The court heard that McBride and his daughter had brought the dog to a vet in December 2014 after it had been run over by a van and trailer.
Recommendations by the vet for further veterinary assessment and probable surgery or euthanasia were not accepted by McBride. An alternative option of conservative therapy was agreed, whereby the dog was to be kept extremely confined and on pain killers for a number of weeks.
However, the dog was never brought back to the vet and was wandering loose when the ISPCA called to McBride's property on separate occasions.
"Animal owners have a responsibility to their pets," said inspector McGinley.
"When accidents occur, it is up to the owner to seek prompt veterinary attention and to follow through on whatever actions are recommended by their vet."
McBride was previously convicted of failing to remove dead animals from his property.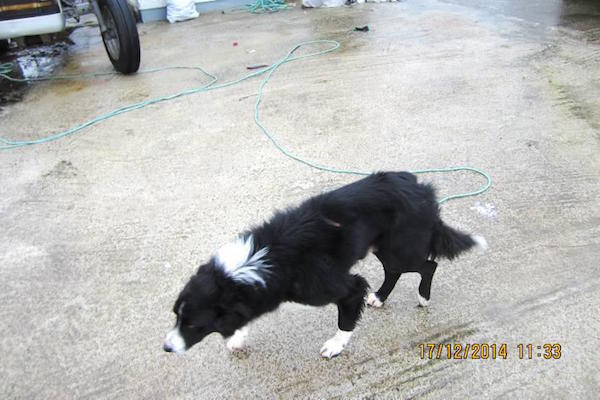 In 2012, gardaí were tipped off by animal welfare officers about possible cases of cruelty on McBride's farm.
Sgt Christy Galligan told Letterkenny district court that he had called to the farm in February and March 2010 where he found a lame goat in poor condition, a dead lamb and the skeleton of a sheep.
The court was also told a number of other animals were in poor condition.
McBride was ordered to pay €250 to the ISPCA and to allow for another inspection of his farm later that year.
Tags: