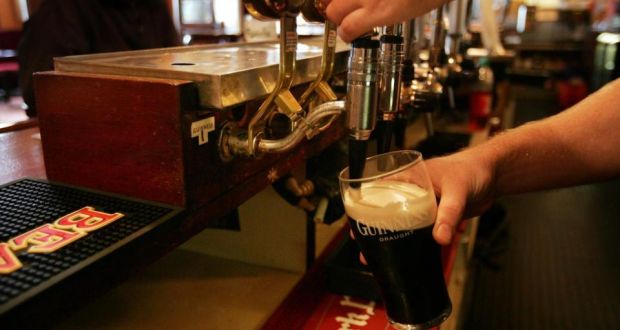 Irish soccer fans will be allowed to consume alcohol on Good Friday when Martin O'Neill's side take on Switzerland in an international friendly at the Aviva Stadium.
No licensed premises are allowed to serve alcohol on Good Friday, and all bars shut down for the day.
However, the Aviva bars will be allowed to open because it's a friendly match and is not governed by UEFA.
So all bars inside the stadium are allowed to served alcohol from 5.30pm onwards.
It's an added bonus for some fans who enjoy a few pre-match pints as part of their pre-game build-up for international matches.
The decision has been angrily in some quarters, while others have praised the decision and have described it as progressive.
Licensed Vintners' Association have already called the Good Friday ban to be lifted.
LVA chief executive Donal O'Keefe told The Irish Independent, "Every Good Friday we have tens of thousands of tourists wandering around Dublin asking why they can't go into a pub for a drink,"
"Now we are going to have up to 50,000 soccer fans facing the same problem.
"Not to mention the tens of thousands who will want to watch the match in their local pub."
Tags: