People have been left shocked after a calf had its identity tags removed and was dumped at a roadside on the outskirts of Letterkenny.
The black and white Friesian calf was dumped at Kirkstown close to the Glencar Road around 5pm yesterday evening.
A person out walking made the gruesome discovery and contacted a nearby land owner.
He called Gardai who advised him to contact Donegal County Council.
As this was after 5pm, the man says he will try to contact the council again today (Tues).
The man said "Surely it could be traced somehow. We try or best with the help of everybody (council and walkers) to keep the area up here free from waste and keep it like a tidy country walk two miles from town. It is very annoying that this animal could be dumped."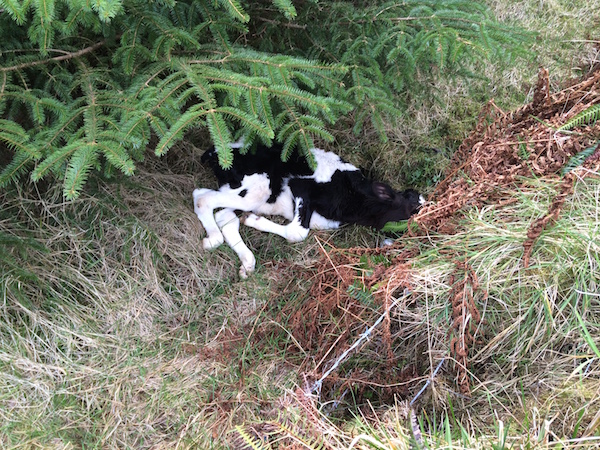 Tags: