AND NOW THE CASE FOR THE DEFENCE:
Dear Dublin Media/Management/Supporters,
It has been brought to our notice that you are blue in the face at the fact that we brought along a bus to Croke Park last Saturday night and proceeded to park it on the pitch.
Suggestions that we were completely unaware that the rules do permit you to stray beyond the half-way line and that our forward line sat back so deep they were almost positioned half way up Hill 16 and the Davin Stand were uncalled for and in no way is representative of our intentions.
We appreciate that Kevin McManamon, Philly McMahon, Paddy Andrews and Ciaran Kilkenny did find it difficult to coast through on Mark Anthony McGinley's goal and score at will but nowhere in the rule book does it say that our boys should make it easy for you or that we should, if you'll pardon the suburban reference, Stepaside and let you walk all over us.
We weren't, after all, there for the stadium tour – though we hear it's pretty impressive – but after successive National League defeats we merely wanted to reverse fortunes and avoid a third one in a row.
We didn't as it happens as you did manage to find some gaps in the end but how would a twenty point drubbing have looked on our C.V.? We realise that you are the current kingpins of the senior game and that you consider it your entitlement to hammer your opponents into submission and keep the Croker scoreboard ticking over but can't you see it from our point of view?
True, the duvet defence, or whatever they term it these days, isn't much of a viewing spectacle but you wouldn't have heard us complaining too much had we come away with even a draw.
One match report pointed out that at one stage there were a total of twenty-nine players within one of the 45 lines (presumably the Donegal one though it didn't specify) which, it has to be admitted, was hardly a sight for sore eyes for the purists.
And speaking of sore eyes, Martin McElhinney was able to play on despite the alleged gouging incident involving James McCarthy. Not a pretty sight you'll agree but at least the St. Michael's man still has his.
Finally, we hope to see you all back at H.Q. come August and September when we'll bring plenty of buses but this time might leave them outside the ground and hopefully come at you with coaching of a different class.
Yours from the Hills….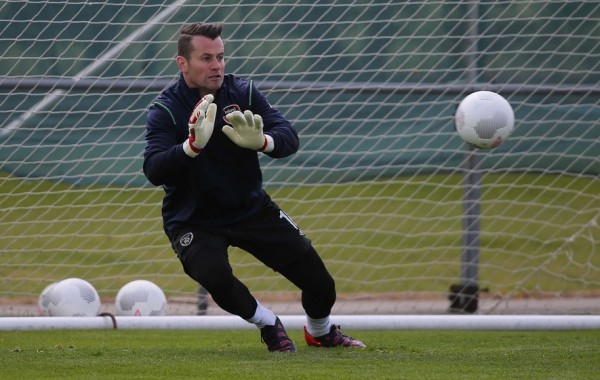 GIVEN AND TAKING:
A handful of significant happenings for this county's international stars. Seamus Coleman captained his country to victory over Switzerland while there were local links in the only score of the game with Shane Duffy – dad Brian is a native of Letterkenny – earning the man of the match award and setting up fellow central defender, Ciaran Clark (can't quite call him a Milford man but the Tirconnail Tribune would probably lay some measure of claim on him!) for that only goal inside the opening two minutes.
Meanwhile, one man's misfortune can be another's fortune where football is concerned and Shay Given could yet find himself boarding the plane for France 2016 after that cruciate ligament injury to Rob Elliott in the 2-2 draw against Slovakia at the Aviva on Tuesday evening. England's Jack Butland, meanwhile, suffered a fractured ankle in his country's friendly against Germany leaving both himself and Elliott out of the picture for the Euros.
Butland is, of course, the current number one at Stoke City where Given is also waiting in the wings for some first team football.
Not that the Lifford man is everyone's choice for the Republic squad. "God save us from Shay Given," tweeted one Irish fan ungraciously, obviously completely forgetting his service to his international cause over the years.
Meanwhile, credit to Butland who, in the midst of his own despair, tweeted the following to fellow custodian, Elliott, from his own hospital bed: "Mate, gutted for you and wish you a solid recovery. You can come round mine and we can watch the Euros together!".
Now there's humour in the face of footballing adversity.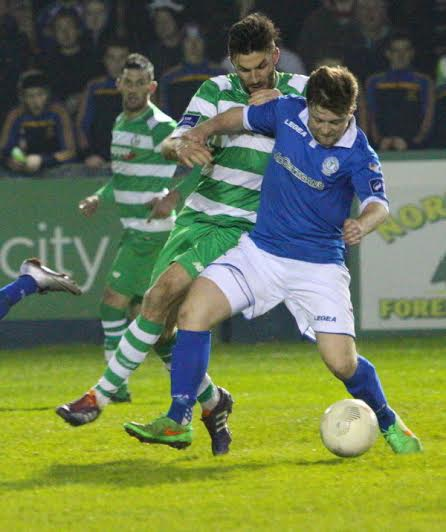 SEVEN UP AND THIRSTY FOR MORE:
Two home wins and another Finn Park fixture they were unlucky to lose – Tony McDonnell may indeed have been on the right track when he suggested a couple of weeks back on 'Soccer Republic" that Finn Harps would take the bulk of their points in Ballybofey and would survive on the strength of them.
It certainly hasn't been a bad start to the campaign for a team that many – and that includes soccer followers in their own home county – had tipped to go straight back down to the dregs of the First Division.
Last Saturday night's lone goal win over Longford Town courtesy of Ryan Curran's spot-kick – a complete reversal of that previous home fixture against the Hoops of Tallaght when a penalty had also been decisive to the outcome – brought the points tally to seven after claiming that first away point in Sligo.
But catching Derry City at the right time – and the Candystripes have won all four of their fixtures since – and disposing of Longford is one thing – now they face an impressive St. Patrick's Athletic who will really put the home side to the test this Friday night.
The Inchicore outfit have got off to a lively start and even while losing the skilful services of Chris Forrester to Peterborough United in the close season, they still have quality in their ranks – not least Christy Fagan who hit his 50th goal for the club in their recent 2-0 win over Shamrock Rovers and has been in typical scoring form since the start of the season – to ensure the tightest of night's work for Harps.
As Ollie Horgan insisted after the victory over Longford, his side played some good football before they scored – and then sat back allowing the visitors too much leeway even if they only seriously threated from dead ball situations.
Liam Buckley's Pat's will provide a sterner examination of Harps credentials but one they can stand up to just as long as they play the game in the visiting half of the field.
There is, of course, a little matter of avenging a 6-1 F.A.I. Cup trouncing to consider also.
ROVERS IN SIGHT:
They're telling us Letterkenny Rovers are ninety minutes away from the F.A.I. Intermediate Cup Final but I have a gut feeling they might be wrong in that.
Make it 180 minutes for there's every likelihood a replay will be needed in this one after Rovers return from Sunday's semi-final at Ringmahon Rangers (note to pundits on 'Soccer Republic': now there IS a long distance in travelling terms).
Eamon McConigley's men have got this far the hard way having to dispose of the likes of Killester United and Dunboyne along the way.
They got the taste of making it through a semi-final last weekend when they overcame local rivals, Bonagee United, in the Donegal News League Cup with in-form striking pair of Darren McElwaine and Stevie Okakpo (2) sharing the goals in a 3-1 win.
That front-line can give them the edge in their Intermediate Cup tie but only, as I predict, after a replay.
I passed by the Aviva Stadium within the past couple of days and I could almost hear it calling: "Bring on the Rovers."!.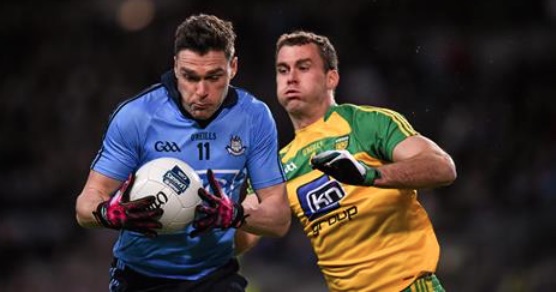 DROWNING VICTIMS HONOURED
A touching and whole hearted gesture by Dublin supporters five minutes into their Allianz National League encounter with visiting Donegal at Croke Park on Saturday evening.
That emotional round of applause organised and initiated by the home fans in memory of those who cruelly lost their lives in the Buncrana drowning tragedy showed us all that at the end of the day there are things more important than sport.
In the great run of life it may have been the smallest of gestures but to the bereaved family and friends of Sean Crotty and his sons, Mark and Evan, their grandmother, Ruth Daniels, and her daughter, Jodi-Lee, it will have represented a significance far beyond the confines of our primary G.A.A. ground.
Truly a signal that countless thoughts, minds and prayers are with those who must attempt to battle on without their loved ones.
A genuine well done to the Dubs fans.
THIS SATURDAY – HONESTLY!
Sincerely hope that nobody acted on advice given in this column last week to make their way to Dave Gallaher Park on Saturday last for Letterkenny R.F.C.'s under-18's Cup match with Lisburn.
Given that the game was actually scheduled for this Saturday, it would have been an entirely fruitless exercise unless you wanted to watch them in training.
As mentioned before around here, they're an entertaining side to watch and I'll be mighty surprised if some of them don't make it into the professional ranks and into the senior international arena.
But don't take my word for it – get along this Saturday (kick-off 11.a.m.) and see for yourself.
RING TONES:
A sound weekend's work for a couple of Donegal ring men. Kickboxer Brian Crossan secured his third Irish title with a unanimous decision against Dungannon's experienced competitor, Stevie McNutt at a packed Maldron Hotel in Derry.
There was also a highly impressive performance from Jason Quigley in the international boxing circuit in far-off California – Mexican opponent, Freddy Lopez, counted out early on in the bout – to bring the Ballybofey man to a score card of ten wins out of ten since turning professional.
Hard to beat, those Donegal fighters.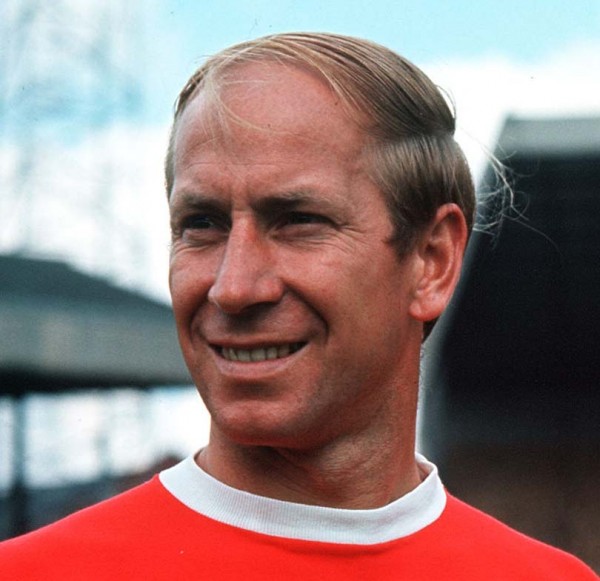 BOBBY DAZZLER:
Letterkenny native Ann Marchand (nee Kelly) had a good story to relate on a recent visit to her home town.
Now resident in Dublin, she formerly lived in Manchester back in the day – for the purposes of this story we're talking about the sixties – and when undertaking the school run would regularly meet a parent who looked vaguely familiar to her.
Occasionally they would go for a coffee together to fill in the time and one day she asked him what he did for a living. Football, he replied.
Whereupon it hit her like one of the thunderbolts her fellow parent was once renowned for – our Ann realising with some mortification just who exactly she had been conversing with on those occasions. "Oh, Holy Mother of God," she exclaimed (or words to that effect), "It's Bobby Charlton."
And so it was – that familiar strand of hair draped across his balding head. A Manchester United and England legend.
"He was a real gentleman," Ann tells me.
And indeed he always came across that way – except, that is, when he was drilling one of his trademark pile drivers into the back of an opposition team's net.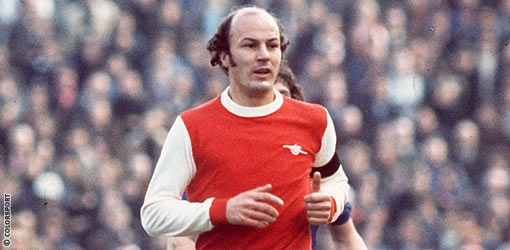 MANCINI'S POOLAND DEBUT:
The story of Terry Mancini's debut international against Poland in 1973 for the Republic has been well documented. You know the one where, when the Irish National Anthem is being played, he turns to team-mate, Don Givens, and says something like "I hope ours isn't as long as that."
Not so well known is the one concerning the dog that somehow got into the Irish dressing-room at the old Dalymount Park during that very same game. The canine, it appears, deposited a message on the floor while he (or, she, let's not be sexist here) was there.
The home team trooped in for the half-time break and stepped gingerly around the evidence whereupon the then player-manager, Johnny Giles, arrived on the scene. "Who shit on the floor?," he demanded.
And immediately Mancini raised his hand and replied: "Me, but I'm good in the air."
Or so the story almost goes.
Tags: