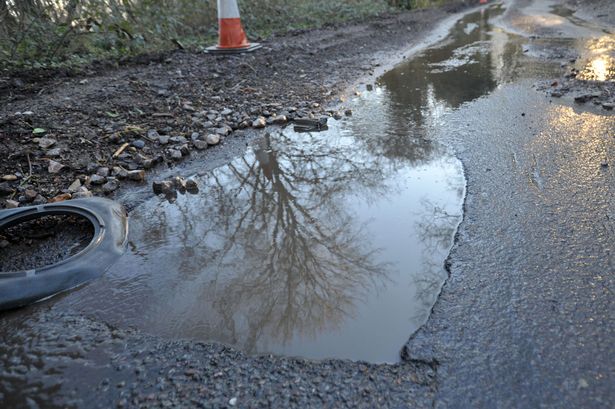 DDTV: Check out this video above to see the horrific potholed road one Donegal woman has to take everyday to get to work.
This is the incredible state of the road multiple vehicles use on a daily basis when heading into Lifford.
There are dozens of potholes dotted all over the road, and as you can see from the video cars are forced to swerve all over the road to avoid doing damage to their vehicles.
Local women Annabelle Doherty took the video and says she along with others are fed up the dreadful condition of the road, and are calling for politicians to do something about it before it causes an accident.
Annabelle Doherty told Donegal Daily, "This video is just a fraction of the condition of the road road to Lifford via Craigadooes.
"While they all sit back twiddling their thumbs and getting paid to do so the ordinary people have to endure these conditions.
"On another video I have, you see a school bus forced to the right hand side of the road just before a bad corner.
"Will we have to wait for an accident to happen before something is done?
To view the video simply click play on the link above.
Tags: