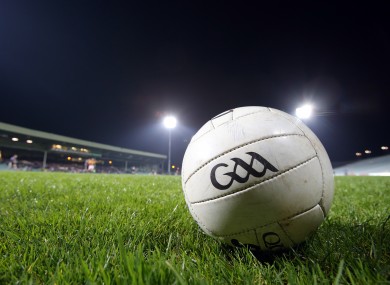 CLG An Clóchan Liath Club notes
B'iad 2, 15, 16 & 21a huimhireacha a lotto a tarraingíodh ag deireadh na seachtaine agus níor baineadh póta óir an lotto.  Beidh €1900 sa phóta óir don seachtain seo.
Bhain na daoine seo leanas  €20 an ceann:
Hannah Gallagher, N McGroary – Sheskinarone
Mary Carson, Tony Kelly agus Mary Boyle – Annagry.
The seniors & reserves were away to Realt na Mara in Bundoran on Saturday evening. The reserves winning on a tremendous scoreline of 7-08 to 1-08.
The seniors however were unlucky and were defeated on a scoreline of Realt na Mara 1-13 Dungloe 1-8. – the seniors fought hard in the second half to get back into the game, when they only registered 0-03 scores in the first half. A goal coming from Conor Greene brought them back to within two points with only 10 minutes left, but Realt na Mara pulled away once again.
Club 200 Winners for April:
1st prize Cathal McCole, Fairhill, Dungloe 1000
2nd prize Connie O Donnell St Peters Terrace, Dungloe €500
3rd prize Kay Wehrely Quay Rd, Dungloe €300
4th prize Emma McGowan Falmore, Dungloe €100
5th prize Kevin Bonner Main St, Dungloe €100
Well done to all our winners and thanks for your continued support.
Tags: