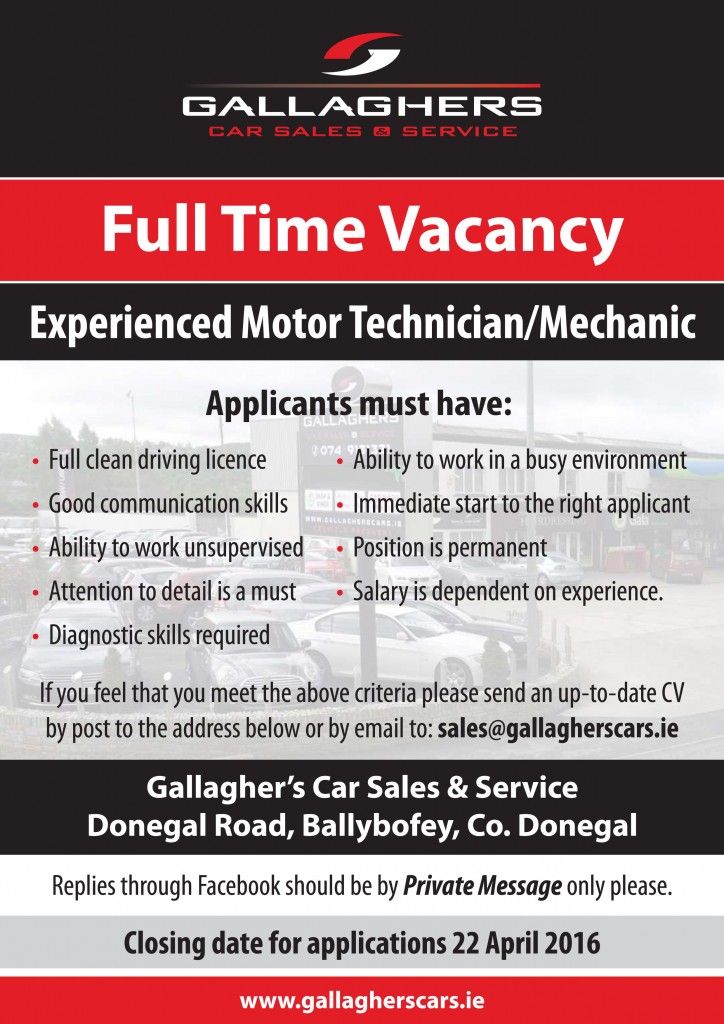 JOB VACANCY: One of Donegal's most highly reputable Car Sales and Service businesses are seeking to add an experienced Motor Technician/Motor Mechanic to join their dynamic, innovative and hardworking team.
Management at Gallagher's Car Sales and Service, located on Donegal Road, Ballybofey are expanding their workforce.
Successful candidates must have:
Full clean Driving License.
Good Communication Skills.
Ability to work unsupervised.
Attention to detail is a must.
Diagnostic Skills required.
Ability to work in a busy environment.
Immediate start to the right applicant.
Position is permanent.
Salary dependent on experience.
If you feel you meet the criteria outlined above – then please send an up-to-date CV via e-mail to sales@gallagherscars.ie
Or alternatively via post to:
Gallagher's Car Sales and Service,
Donegal Road, Ballybofey,
Co. Donegal 
Closing date for applications is April 22nd.
Tags: