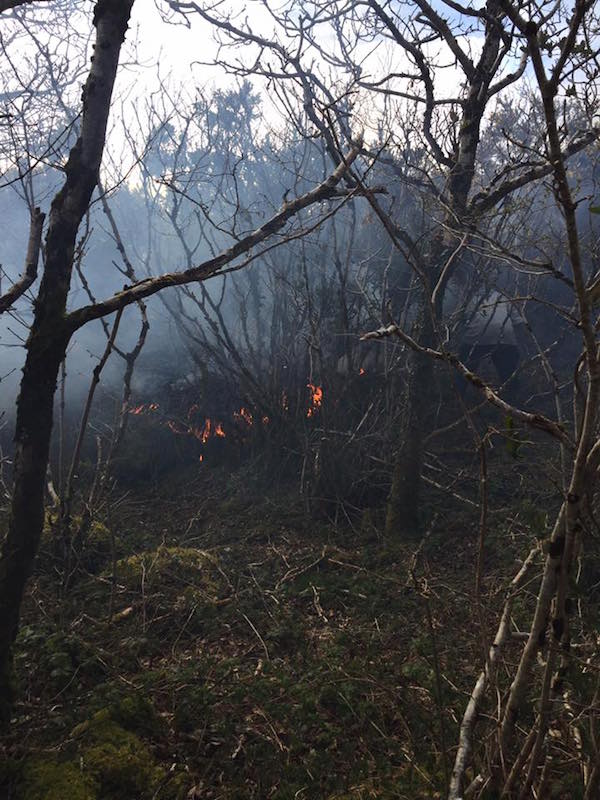 FIRE crews in Glenties and Dungloe have battled gorse fires in Portnoo – driven by high winds.
Officers say the fires were difficult to deal with because of the winds, which continuously changed throughout the day.
It took the crews more than seven hours today to bring the forest and gorse fires under control.
Firefighters eventually brought the fires under control just before 8pm this evening.
A similar fire in the same area four years ago raged for almost a week.
They are now investigating how the fires started.
Fire officers are warning of the risk of rapidly-spreading gorse fires over the next 10 days due to forecasts for gale force winds, saying deliberately set fires have the potential to cause serious damage to the countryside and to buildings.
Tags: