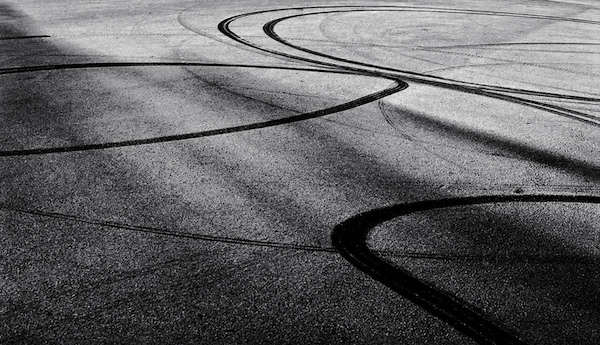 DDTV: Heavy Garda presence were in force all weekend – but this maniac still managed 'to throw her out' outside Letterkenny Courthouse last night.
Many have heavily criticized the drivers who perform these dangerous stunts with their cars outside a busy junction!
In the video above, the car 'diffs' around one girl, while a large crowd of drunken onlookers cheer loudly – before he speeds away!
The notorious stunt has sparked outrage in the past, and locals are calling for judges to impound the cars of the drivers involved.
"It seems to be the boy/girl racers taken part in these idiotic stunts, and not the genuine rally fans" – said one outraged Donegal Daily reader.
While another posted, "It's about time the judge really imposed harsher sanctions to combat against the disgraceful behaviour.
"Rather than fine them, impound their cars and make them pay €1,000 to get it back, then that might stop these morons from endangering the lives of pedestrians."
However, the Irish Car Culture Facebook page offered an alternative view, "From what I hear the Donegal Rally 2016 was class craic!
"There will be some sore heads tomorrow morning, and a lot of marks left on the roads!
"Send in your pictures and videos."
One motoring fan, Joe McDaid, sent us an open letter in which he stated that these people don't represent the Donegal Rally.
However, many say it's only going to get worse, and next year it'll be the same story.
Tags: