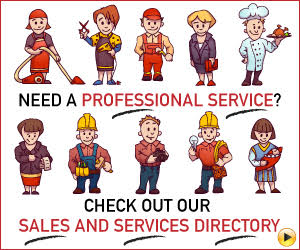 Advertising with Donegal's biggest news website isn't as expensive as you might have first thought.
Donegal Daily are now setting up a go to Sales & Services business directory section which serves the whole of the county and beyond.
Unlike your normal business directories, Donegal Daily have decided to limit each category to only 5 businesses e.g only 5 plumbers will be under plumbing. So a first come first serve basis will be implemented.
Alongside your business being listed in front of 55,000 daily readers 24/7, we at Donegal Daily will be advertising a different category a week and will promote the 5 businesses within the category. So your business and category will be promoted on average 2-5 times a year by us.
We aim to have the business directory the go to place in Donegal if you require sales or services.
Our Sales & Services section is live and contains listings, have a look at these listings to get an idea of the information that will be displayed.
If you or your business would like to avail of this fantastic promotional offer please do not hesitate and contact Hugh, as spaces are limited:
Hugh on 087 164 1160 OR
hughboyle95@gmail.com
Tags: