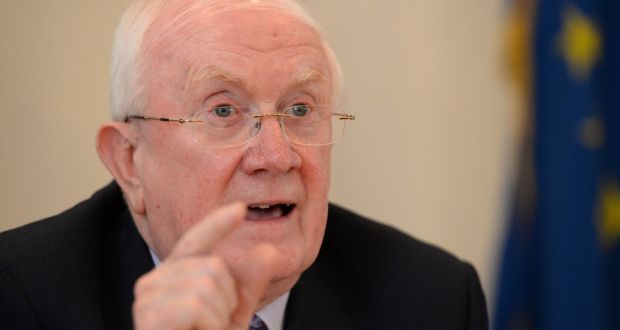 POLITICS: Deputy Pat the Cope Gallagher T.D. raised the matter of the Department of Education's funding of the Summer Works Scheme 2016 in a question to Minister for Education Richard Bruton T.D. in the Dáil recently.
The Minister replied by stating "valid applications were not funded for reasons that the funding available was already committed  and that the scheme was curtailed and subject to the overall availability of funding".
Pat the Cope has expressed concern on behalf of the numerous schools which did not receive approval or funding for their respective schools throughout Donegal.
"The Summer Works Scheme is an excellent model for delivering improvement works to our National and Secondary schools.
"There are numerous schools awaiting grant approval in order to carry out improvements to there buildings – such as windows, doors, mechanical works, heating systems, toilet improvements and other structural improvements.
"It was extremely short sighted of the Department and Government not to anticipate the level of applications and needs of the various schools in order to properly fund the scheme from the outset in 2016.
"I've proposed that a supplementary estimate be brought forward by the Department of Education in order to deal with the backlog of applications awaiting approval, and that the Minister of Education commit to improving funding levels for the scheme in 2017 in order to avoid this fiasco of lack of funding in the future.
"The supplementary estimate should prioritise schools which are most in need of improvements.
The current gross under funding of the scheme must be dealt with by the Minister as many schools are under considerable pressure to maintain there buildings with ongoing cuts to the capitation grants and the summer works scheme is the best mechanism to assist schools to improve the standards of there building – concluded Deputy Gallagher.
Tags: