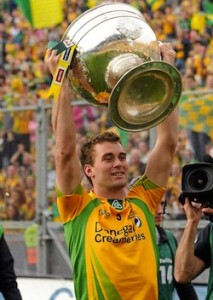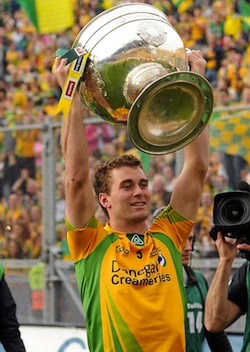 Donegal star Eamon McGee has said Jim McGuinness has earned the right to have an opinion on his former team.
And the Gaoth Dobhair man says the commentary on his side's performances in his Irish Times columns isn't having a negative impact on the Donegal team.
This week McGuinness criticised Rory Gallagher and said he could not understand certain aspects of his gallon including the fact that he did not bring on more substitutes earlier.
But defender McGee says that his team still have a lot to learn in each game and that McGuinness' suggestion that they may need to look at a 'diagonal' ball may be considered.
He added that thankfully this is something that could be utilised again when they review their gameplan before going into the play-off game with Cork at Croke Park.