The 57th annual Rose of Tralee competition is set to take place from the 17th to the 23rd of August, and Donegal is very well represented; with two roses and three escorts from Donegal to take part in the competition.
Frosses woman Denise Quigley (27) will be representing Perth in this year's Rose of Tralee.
The hairdresser first set sail for the land down under in 2010, and in 2015 she decided to settle in sunny Perth.
A keen GAA fan, she has played for St. Naul's GAA and at U16 won an All Ireland County Medal.
She stated; "Since winning the Perth Rose selection I have adopted the nickname "Rosie" in
Western Australia. With this achievement I have had the pleasure of meeting so many people within the
Irish community. Everyone loves the Irish here. Australians are very fond of the accent."
Denise is not the only rose from Donegal. Representing Donegal in the competition is Zoe Mc Gettigan from Letterkenny.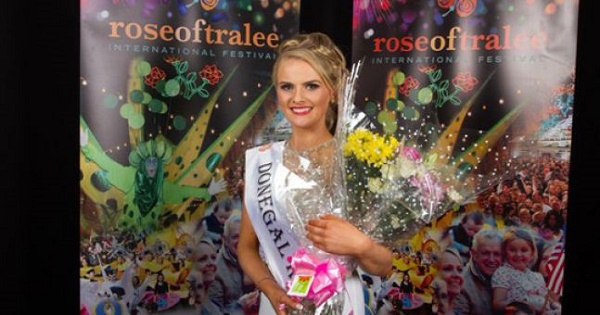 Zoe, who has a first class honours degree in Early Childhood Care and Education, said; "I am loving every minute of being the 2016 Donegal Rose and I really am living my dream. I have had so many wonderful opportunities and experiences, my favourites so far being the Mount Errigal climb for Autism and participating in the St. Patricks Day Parade in Letterkenny."
Three Donegal escorts have even made the cut with Struan Charters, Tom Cranley and Mark Harley.
The three lads were put through a gruelling boot camp over the Bank Holiday Weekend where they had to showcase their skills in an array of different ways such as footing turf, sowing, ironing and surfing!
For more information on the Roses you can visit the Rose of Tralee website.
Tags: