RTE pundit and former Kerry star Pat Spillane has used his latest column to have another attack on Donegal and Ulster football in general.
In his weekly GAA column with The Sunday World, Spillane was analysing Dublin's All-Ireland quarter-final win over Donegal.
While he felt Donegal made Dublin look ordinary at times, he lamented their system calling it 'outdated'.
He also compared the defensive blanket systems used in Ulster football to that of the North Korean regime.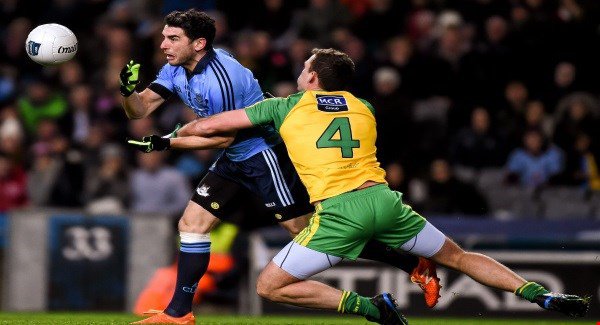 He also had a pop at Donegal's 2014 win over Dublin, saying that it wasn't a tactical master-class from Jim McGuinness, instead suggesting the win was because Dublin underestimated their opponents.
Spillane wrote, "Dare I say it, but at times against a very poor Donegal side – Dublin looked ordinary, and can I go further, vulnerable.
"This Donegal side is a poor imitation of the 2011/2012 team. And don't get me started on what happened in 2014, we were told it was a master-class in tactics by Jim McGuinness.
"It was not. It was a carbon copy of what happened when Galway beat Mayo earlier this year.
"A team turned up against inferior opponents, they were not mentally tuned in and were caught cold.
"These Ulster teams like Donegal are now like Cuba and North Korea – clinging to systems not fir for purpose and out of date.
Spillane got heavily criticized by thousands of Donegal fans last weekend, when he went on record to say how delighted he was Donegal had exited the championship.
His latest comments will not be received well within the GAA fraternity in Donegal, as he continues to his quest to be crowned Donegal's Public Enemy No.1!
Tags: