Sinéad Smyth is a Carndonagh based artist with a passion for people, and the geography of Inishowen, Donegal. Sinead has recently launched her first ever solo exhibition at the Cascade Gallery in Derry.
Painting full-time from her studio in Carndonagh, she is one of Ireland's finest artists with her work being shown nationally and internationally.
Inspired by the works of economist  E.F. Schumacher containing small landscapes lost and forgotten, studies of small things and portraits of scientific interest.
This self-taught artist has spent time travelling across Europe, Northern Africa and South America which is reflected in her use of colour.
She is a mother of three children and is currently renovating an old studio beside her home in Carndonagh into a studio and gallery
This is Sinéad's Donegal…
(1) What is your favourite place in Donegal and why?
This is a tough one. My favourite place at the moment is Tremone bay, it's a small beach with a huge atmosphere. I've been told you can find Dolphin teeth there but not sure if this is true! You can see Inishtrahull and Scotland from there and the shapes in the rock are amazing, there's a beautiful white quartz vein through pink sandstone further along the beach on the right, lots to explore with the kids and usually quiet.
I also love Knockamany Bends and Cnock na Coille Daire which is an ancient woodland outside Carndonagh.
(2) If you could change one thing about Donegal what would it be?
It would have to be level of rainfall. I love the rain, it brings out the colour of the land and makes everything sparkle but a wee bit more sun would be great! We try and grow our own veg but it's been difficult the past two years, even in the polytunnel…too much rain this August!
(3) Who is the one person in Donegal that you look up to and why?
I don't think you need to be born in Donegal to be a Donegal person. It's more a state of mind, sometimes people take time to find the place where they 'belong'. I was just lucky to be born here.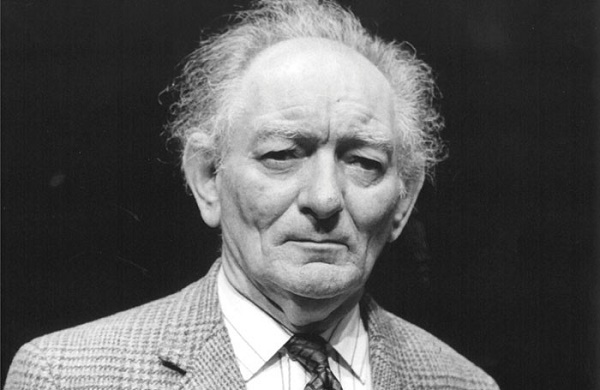 I would say Brian Friel is/was a Donegal person. There is no 'one'…there are lots of 'Donegal' people that I look up to…some of my favourite artists, whom I greatly admire, are 'Donegal' people like Melita Denaro, Ross Harvey, Tim Stampton, Brian Ferran, Denise Ferran, they understand the magic of the landscape here, see the changing light in unique ways.
The thing that gets me most about 'Donegal' people is their generosity in time and energy – they'd give you the shoes off their feet and always have a good word for you.
(4) Daniel O'Donnell or Packie Bonner?
Packie Bonner, sorry Daniel! Packie looks better in shorts (just kidding)! Football is really important in our house so I'd never be forgiven if I chose Daniel over Packie.
(5) What has been Donegal's proudest moment in recent years?
Winning the All Ireland in 2012, it was a fantastic achievement. The whole county was buzzing and the kids coming home from school saying they'd held the Sam Maguire Cup…it's doesn't get better than that!

(6) What was Donegal's saddest moment?
Buncrana is just a short drive from us and we were all shaken by the news of the tragedy at the pier.
(7) What is your favourite Donegal-made product?
Foyle's Gold Ale from Evan's Brewery, purple Donegal Socks and Inishowen candles (Fig and Cassis is my favourite!).
(8) Who is Donegal's greatest ambassador around the world and why?
'The Henry Girls', they are exceptionally talented, witty, smart and absolutely lovely people… brilliant ambassadors!
(9) Who is Donegal's most successful businessperson in your opinion?
The person who stands out most for me at the moment is Kieran Duey…I think that's his nick name, he's probably a Doherty! He owns and runs Nancy's Barn in Ballyliffin and holds the award for the best chowder in Ireland… he's fulfilled his childhood dreams and continues to dream and achieve big. He could also sell rain to the Irish.
(10) Who is your favourite Donegal sportsperson of all time?
Aileen Reid has made Donegal and Derry proud as the sports person who has given Ireland the highest position in the Triathalon at the Olympics ever.
Her dad is from Carndonagh and she spent a lot of her childhood between Carndonagh and Malin Head. She is a true athlete in the sense that she never gives up and she trains hard. She's also my cousin.
(11) What is your favourite Donegal restaurant?
Harrys, Bridgend. The Red Door, Fahan for afternoon teas. Café Donagh in Carndonagh do fabulous chocolate crepes!
(12) Donegal's golden eagles or basking sharks?
Golden eagles, I'm a bird person.

(13) What is your favourite Donegal saying or expression?
"Well, she/he didn't lick it off the pavement!" referring to someone's inherited talent
(14) What is the biggest challenge facing the people of Donegal today?
To keep looking after our countryside and our wildlife. There are many difficulties that face people in Donegal each day, but our biggest challenge is not to forget to look after Donegal itself.
(15) What is your favourite Donegal food?
My grandmother used to make a carrageen moss custard which I remember well, but my favourite is what our family calls 'Donegal Potatoes' which are Donegal potatoes boiled in sea water and served with lots of butter…delicious when you're camping by the beach.
(16) Is there anything that really annoys you about Donegal or its people?
No.
(17) Do you have a favourite local band?
Velvet Alibi, Great White lies, Balkan Alien Sound, Kate O'Callaghan, The Henry Girls, Seoirse O'Doghartaigh …there a lot of seriously talented musicians here… it would be impossible to pick just 'one'.
(18) If you had a million euro to improve something in Donegal what would it be?
I'd give it to developing an education programme for national schools aimed at 5th and 6th class which targets talking about being up and down, how to deal with not feeling great, healthy ways to cope with bad news …a forerunner for suicide prevention and removing the stigma attached to depression…paving the way for more open conversations on mental health.
(19) What is your favourite part about creating art?
Creating art is like a form of communication for me, making a series of paintings is like writing a book… there's always a story attached.
I love to hear people's feedback as well, good and bad, I'm interested in how other people see my work, how it makes them feel. When you're creating a painting and you get a sense that it's nearly finished and it's exactly the way you want it to be…that's my favourite moment.
(20) Is there anything about Donegal that you are very proud of?
Our attitude. Donegal people have a very special attitude; we are the friendliest, most generous of all Irish people in my opinion. We've got big hearts and treat people with respect, we have a way about us that makes everyone feel at home.
To keep up with Sinéad and have a look at more of her work you can follow her on Facebook and check out her website
Tags: