Mourne Antiques in Letterkenny is hosting its annual festive evening tonight between 6-8pm to celebrate the year gone by and thank their customers.
Everyone is welcome to call in and check out this shop full of beautiful items of furniture and curiosities, jewellery and object d'Artes, all from a bygone era.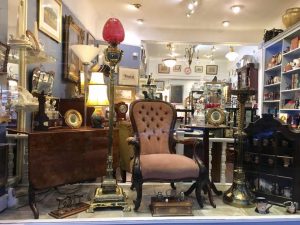 This year they are excited to be holding a joint evening with their contemporary Irish Craft section which is now in its own store across the street – at Amelia's Irish Design & Gift, just beside Magees Chemist.
This new shop offers a wonderful selection of top quality handmade Irish pieces, with the majority of makers coming from our home county of Donegal. Anything from a small bar of locally made soap, to hand painted or woven scarves, to gallery pieces of ceramics or art.
Between the two shops, you could have all your Christmas gift ideas sorted. Come and have a look!
Tags: