Here's your chance to kick-start 2017 in great fashion – by taking part in the annual Atlantic Drive Walk/Run in aid of Our Lady's Hospital for Sick Children in Crumlin.
Last year this walk raised €16398.74 and to date this walk has raised €283,792.74 for sick children.
This is the 17th year of the event and it has been going from strength to strength as the years go by. As usual, the walk begins at the Singing Pub in Downings @ 12 noon and conveniently ends at the Singing Pub with soup and sandwiches for all after, as well as minerals and sweets on the way.
It's a great way to start the new year by shaking off the cobwebs so bring the family as it's a great fun, a great cause and of course great craic. The Civil Defense and Garda are once again on board for everyone's safety or even to get a lift with!
For Sponsorship Cards contact Eleanor 086.841.2070 or Sophia .087.205.4298 or Darren on 087.121.4019. You can pick up cards in Arena 7 Letterkenny – just ask for Darren. Or if you prefer you can make a donation on the day and join the group.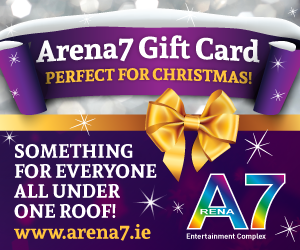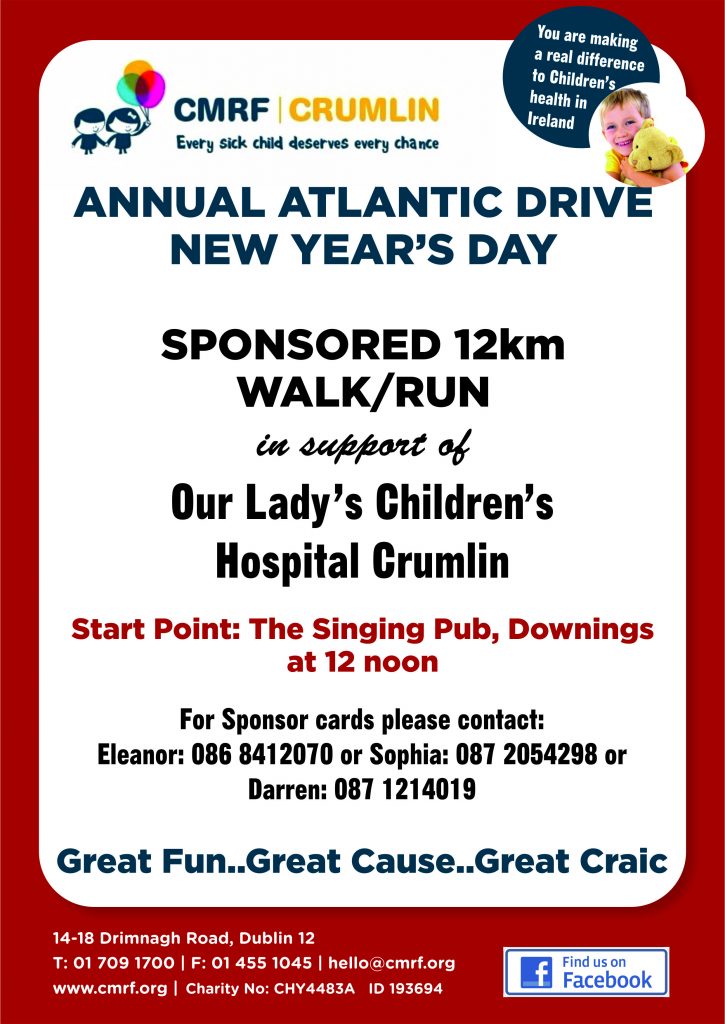 Tags: