The family of Killygordon toddler Caolan Melaugh have been stunned by a €6,000 donation from footballer Seamus Coleman.
Caolan was diagnosed with stage four cancer – a high-risk neuroblastoma – at just 10 weeks of age.
The cost of his treatment in the US has run to more than €200,000 but the Killybegs soccer star gave his family renewed hope with a huge donation of €6,000 to his appeal yesterday.
Caolan's family reached out to Seamie to say a special thank you for his generosity.
A family member said "We would like to say a massive thanks to Ireland Captain and Everton player Seamie Coleman for his very generous donation of €6,000 euro.
"He has been very supportive and generous to the fund already donating boots, gentleman jersey etc. and we are extremely grateful for him and all his family for the support.
"He's a gentleman and so generous to people in need. So again thank you so much we really appreciate it and your well wishes❤#weeboyfightingbig"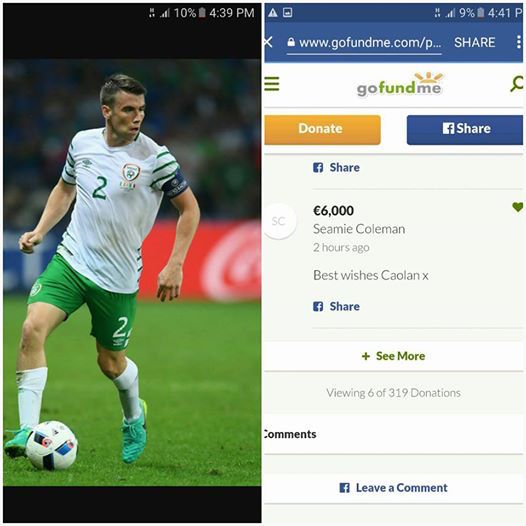 Tags: