Contrary to what most people think The Igloo @ Patton Frozen Foods, Trusk Road, Ballybofey is actually open to the public!
Originally fresh and frozen food wholesalers, Patton Frozen Foods opened The Igloo in April 2013 providing households throughout Donegal and sending a few favourites nationwide, with a quality of food that the Pattons are renowned for.
'We were and still are distributing fresh and frozen foods throughout Donegal as wholesalers but found that more and more people were calling to our yard hoping to buy the some of the products we could offer, therefore The Igloo was born and we have never looked back' states Stephen the proprietor and managing director of Patton Frozen Foods and The Igloo.
'It still amazes me the distance people are willing to travel to buy certain products that we stock in The Igloo, we have recently sent our own brand of sauces to a fan in England!' he laughs.
'We had to refrain from sending frozen jambons to Australia recently as they may not be in great shape when they would reach there but it's so good to see some of our products are among the Irish foods that people are craving for whilst away from home'.
'It's nice to see a good response to something you work at'.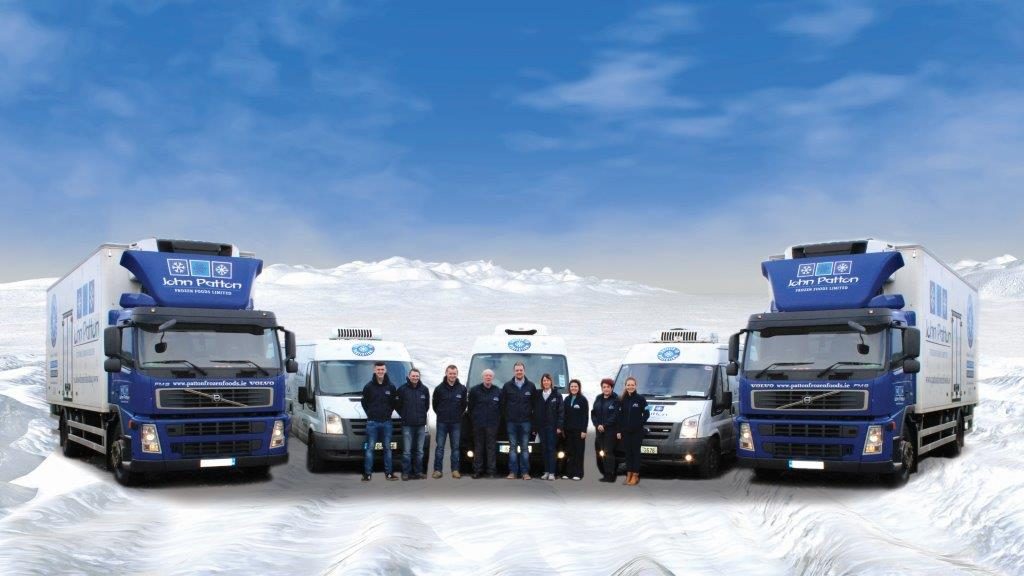 Stephen Patton is no stranger to hard work, this is a family man who works 7 days a week, who has been working since he was 7!
Stephens Dad, John Patton who originally started the company worked into the early hours on a daily basis to start the company on a good stead, which sees the business head in to its 40th year running in 2018.
Stephen took over the reins 14 years ago when his Dad retired. Louise, Stephen's wife, joined the business over 7 years ago and together they created The Igloo. Today the company is one of the most successful food wholesalers in the northwest, currently employing 8 staff.
The Igloo has been a great challenge for us, not only do we stock a wide range of Irish products but we are agents for Rosie and Jim, a Dublin based poultry company who specialise in a fantastic gluten free range. We have gluten free goujons, kievs, chips everything a coeliac dreams of!!
The shop also stocks a mouth-watering range of Paganini desserts, yet another Irish company, which are hugely popular for first communions and confirmations at this time of year. This year we were delighted to become Glastry Farm agents, an award winning range of ice creams made in Co.Down that are second to none and some of the range is even gluten and egg free!
Party food is another speciality at The Igloo whether it be finger food or something a bit more adventurous with the wide selection of frozen fish. We stock prawns, mussels, scallops, seabass, salmon and lots more.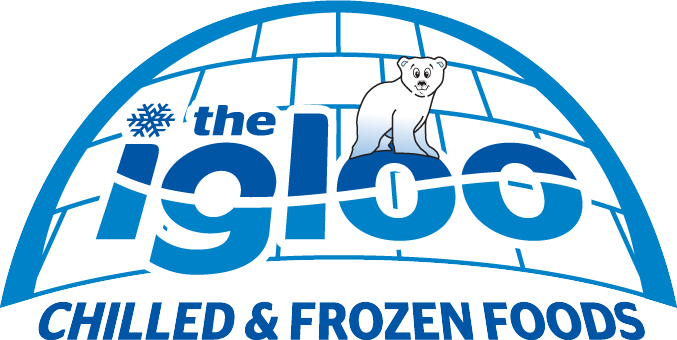 And is that's not enough The Igloo also stocks turkey breasts at Christmas and Easter. 'People often compare us to Iceland which I hate!' states Louise.
'The quality of our carefully sourced and selected foods is of no comparison, yes they are more expensive but you get what you pay for and we have always been about quality'.
'We are a local company, we want to give back to the community which provides us with our livelihood' says Louise.
This is evident in the many charity events The Igloo has ran over the years to raise funds for local causes, seeing them work with famous chefs such as Jenny Bristow and Rachel Allen.
'We were honoured to work with some of the biggest names in the food industry in the past and look forward to the opportunities The Igloo will bring us in the future' concludes Louise.
Without a doubt a visit to The Igloo is a must, whether you are stocking up your freezer or hosting a BBQ or a party. Open Mon – Sat 9.30am to 6pm.
Check out www.pattonfrozenfoods.ie and follow The Igloo of Facebook: www.facebook.com/patton.frozenfoods
Visit the store at: John Patton Frozen Foods Limited, Trusk Rd, Ballybofey, Co Donegal
Telephone : 074 91 31250
Tags: