Charlie Collins is back again with all things sport and shooting from the lip.
This week Charlie pays homage to Chloe Magee, looks ahead to the Women's Rugby World Cup, ponders this weekend's GAA senior club championships and gives a certain referee a straight red card!
MORE RECORDS FOR CHLOE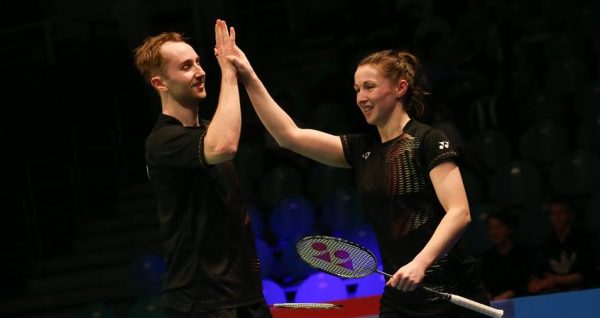 Just in case I had forgotten someone reminded me last weekend that Chloe Magee was the first ever Irish women to win a Badminton match at the Olympics when she beat Estonian Kati Tolmoff in Beijing back in 2008.
Since then Chloe has been to both the London and Rio Olympics and performed at the highest level in her sport.
Following her decision to concentrate on the mixed doubles with her brother Sam this year the Raphoe siblings created their own piece of history last weekend as they became Ireland's first ever Medal winners at the European Championships when taking the bronze medal in Denmark.
Chloe has been competing at the top of her sport for over a decade now and continues to maintain a standard good enough to bring home a medal from a major event in company with Sam.
The decision they made to team up has paid immediate dividends and showed clearly that having done it on her own successfully for so long Chloe Magee is ready for the next chapter of her Brillant career.

WORLD CUP BECKONS FOR DONEGAL TRIO
Ireland will host the Women's Rugby World Cup later this year and Donegal will be well represented in this exciting event.
An initial squad of 48 includes Nora Stapleton, Larissa Muldoon and newcomer Laura Feely and all three will be hopeful of making the final cut before the tournament gets under way in August.
2016 Donegal Rugby Sports Star award winner Stapleton has been pivotal to Ireland's outstanding progress and success in recent times while Muldoon has also seen a lot of game time and gained much experience at the highest level.
Laura Feely is a newcomer to the squad but her form with both her club Galwegians and Connacht meant she could not be overlooked.
Ireland face a tough Group with games against Australia, Japan and France and will need to play well to advance to the Knock-Out stages but if the Donegal ladies find their best form that will be a strong possibility.
LEAGUE TITLE ON THE LINE IN PARNELL PARK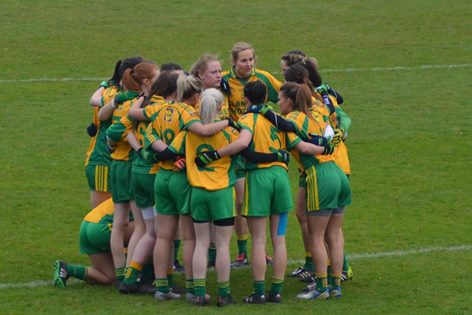 After wins in their opening two League games the Donegal Ladies Senior team lost their next two and making a Division One League Final for the first time looked an unlikely scenario but three wins in a row to finish joint-top meant a semi-final spot had been secured in some style.
On Sunday they face Cork at Parnell Park in Dublin, a team they defeated in Cork a month ago, but this will be a very different challenge.
Cork are well used to big days like this and will start favourites but as a man who knew his stuff when it came to sport once said to me ' if a team's good enough to get to a final then it's good enough to win it '.
Donegal have the firepower to trouble Cork but this game could be decided by Michael Naughton's team ability to stifle Cork's potent attack. There is outstanding talent in this Donegal Ladies time, let's hope they can do. As the Magees proved last weekend, making history is never easy, but always possible.

CHAMPIONSHIP FERVOUR AS CLUBS GET READY FOR OPENING GAMES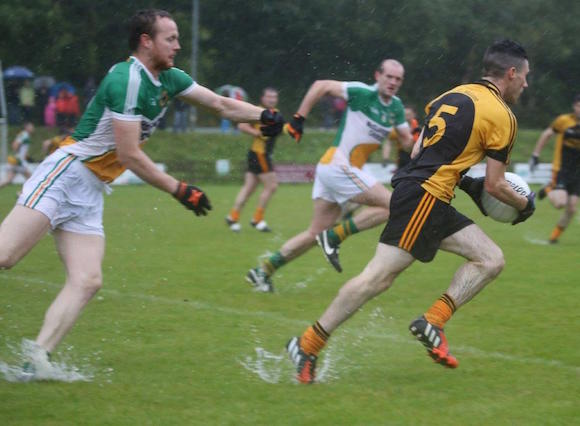 The launch of the Michael Murphy Sports and Leisure club championship took place earlier this week and the opening series of games take place this weekend.
The Group format means there is very little room for error and the fact that the next series of games are not likely to take place for several months mean that clubs will feel a win is vital to ease the pressure for later in the year.
Mind you the reigning champions Glenswilly, who start the defence of the title at home to Ardara, lost their first game to the same opponents this time last year but bounced back to win the group and then went on to win a third title.
Nonetheless, all clubs involved will be keen to get things off to a winning start with the other game in that Glenswilly/ Ardara group Kilcar v Gweedore potentially the Match of the day.
While nothing will be decided this weekend many could be left with much to do when the next series comes around later in the year. Good luck to everyone involved at all levels.
IF YOU DONT SEE IT, YOU CANT GIVE IT
There is a clear winner should we be showing a straight Red Card this week, Premier League Referee Neil Swarbrick who's decision to award Man United a penalty against Swansea has to be Red-Carded for what can only be described as one of this season's worst decisions and is made even worse by the fact that it could ultimately cost Paul Clement's team their Premier League spot.
Marcus Rashford clearly dived as the goalkeeper Lukasz Fabianski avoided contact by pulling away his hands, after a delay Swarbrick pointed to the penalty spot from which Wayne Rooney scored.
Swansea equalised later in the game but the referee's terrible decision cost them a vital two points in their battle against relegation.
Replays of the incident from behind the action clearly show that Swarbrick's view of it was obscured by several Swansea players but he still decided to award a penalty.
It was a terrible call by the referee and he broke a golden but simple rule for his profession, if you cant see you cant give it. Red Card for you Neil and until next week, Slan go Foill.
Tags: