A new initiative has been launched by two of Donegal's best-known community businesses; the Rosses Credit Union and The Cope.
These organisations have teamed up to help make those considered purchases for items such as stoves, washing machines, laptops or bikes more affordable with a low rate finance option now available.
Commenting at the launch Chief Executive of the Cope Mark Sharkey said, "We are delighted to partner with a trusted provider such as the Rosses Credit Union and through collaboration we have made purchasing of goods much more achievable and affordable within our community."
This initiative is being run as a pilot programme and will hopefully be extended to other Credit Unions in the coming weeks.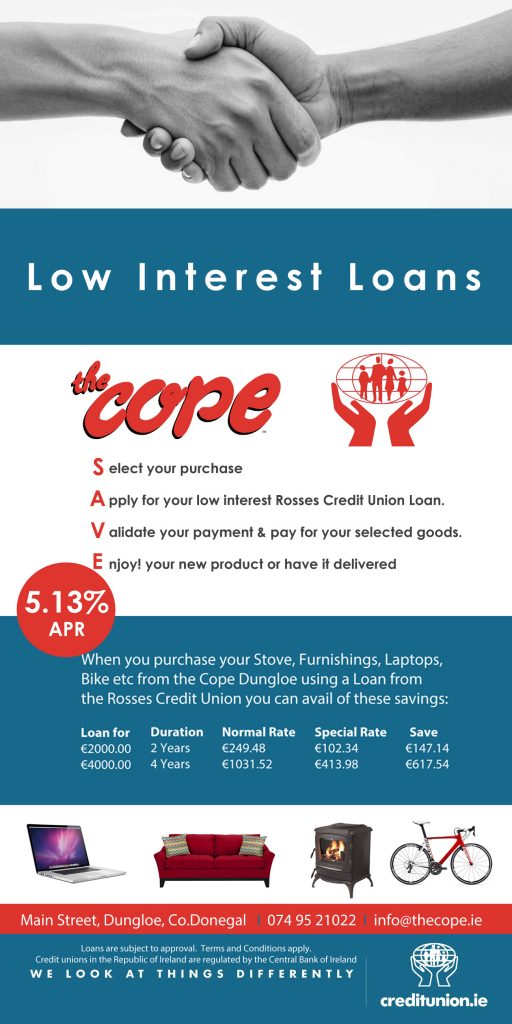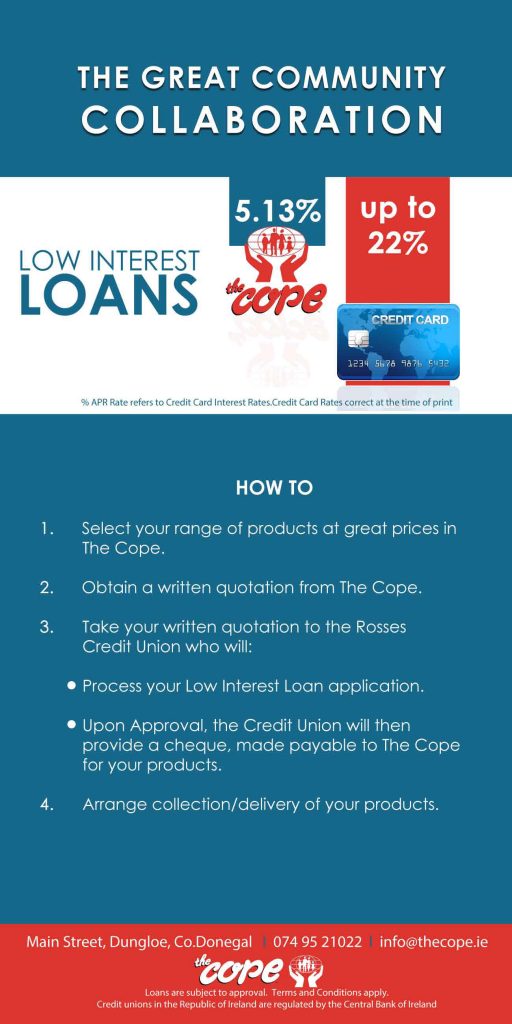 Customers can avail of Low interest rates at just 5.13% for purchases up to €8,000 on a wide range of goods from televisions to garden furniture sets, home improvements to drones.
Contact the Cope, Main Street, Dungloe or Rosses Credit Union to find out more.
Loans are subject to approval. Terms & Conditions apply. Credit Unions in the Republic of Ireland are regulated by the Central Bank of Ireland.
For more information visit: www.facebook.com/TheCopeDungloe or www.thecope.ie
Tags: