In the drop zone
I got a call on Sunday evening from a friend of mine who is a big Harps fan ' have you seen your man Sean Ryan's article in today's Sunday Independent ' he asked, with a mixture of anger and frustration in his voice. I hadn't seen it, but knew I was about to hear every detail that was in it, particularly the bits that had annoyed my mate so much.
I had to listen to his ten minute rant but it was clear he had a point. In fact I got hold of the article on Monday and without doubt he had a point. To be fair Ryan's piece is a pretty good summary of what happened in the first round half of the Premier Division of the League of Ireland. Yes, Cork City are running away with it, yes Dundalk are struggling
without the players they have lost, yes Derry City are now back on track following the tragic loss of Ryan Mc Bride and yes St.Pat's need  to improve quickly or the possibility of relegation will become a reality.
However it's hardly fair to describe Shamrock Rovers as been among the ' also-rans ' when they are in fact only two points behind Derry City in third spot. Of course, none of those opinions bothered my friend too much, he couldn't care less about the fortunes of any of those clubs, other that is, in respect of how they're doing effects his beloved Harps. What really annoyed him, and looking at the article you could see why, was that Ryan gave a separate paragraph, some longer than others, to nine of the twelve teams in the league and then humped the three remaining teams in together in the smallest paragraph of all, in fact just two lines.
Those three teams were Harps, Drogheda and Galway and this is what he wrote ' They are all where they were expected to be- in the drop zone- but each of the have had their moments. They would have had more and might even
survive if they could find a goalscorer '. The thing is, neither Harps or Drogheda are currently in the Drop Zone, they are in
8th and 9th places respectively with three teams below them, Sligo, St. Pat's and Galway, only just, but behind them none the less. Bohemians are just above Harps and only two points separate the bottom six.
It's likely that the three relegated teams will come from those six but it would be a brave person who would predict which three at this half-way stage of the season. We spoke again on Monday, my friend and I, and I think I managed to get him settled, well a bit anyway. Harps picked up seven points from their last three games to get up to that 8th spot in the table, if they could take enough points to finish there at the end of the season Sean Ryan's article will be forgotten and I know someone who would be very happy.
SHANE NEEDS TO GET IT GOING AGAIN.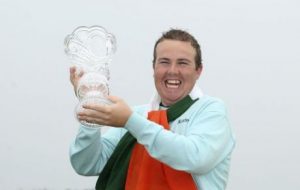 When he won the Irish Open in 2009 we knew Shane Lowry was a special talent. He was still an amateur and not meant win big Professional Tournaments, even if it is on their local course. In 2012 Lowry got his first victory as a professional when winning the Portugal Masters and following steady progress competing with the top players he recorded his biggest win so
far when he won the World Golf Championship Bridgestone Invitational in Ohio in 2015.
That victory saw Shane jump into the top 20 in the World Rankings for the first time at Number 19 and after a couple of more good results he got up to his highest ranking ever at Number 17. There are all sort of rewards for been a top 20 player, it's a good place to be. That was in November 2015 and in June 2016 Shane Lowry had his best chance so
far to take the next big step and win a Major title. After Rounds of 68-70-65 he led the US Open by 4 shots going into the final round, only one player previously had taken that lead into the final round and not won. But Lowry couldn't maintain his form and his round of 76 allowed Dustin Johnson, who shot 69, to make his Major breakthrough.
How much that effected Shane we will never know for sure but results since would suggest it didn't help his confidence, his World Ranking this week in Number 70 and the slide downwards continues. There have been signs of things improving in recent weeks but his game is still littered with too many unforced errors which are costing him dearly, the recent PGA
Championship being a perfect example, when he got into a share of the lead in the final round he let it slip with a couple of bad shots.
There's more to life than golf for Shane Lowry, a new baby recently will have been a joy for himself and his wife Wendy and he enjoys doing other things away from the pressure on the course. However this is the life his talent has brought him to and it takes a special type of player to make it to number 17 in the World Rankings. Perhaps its time for him to step back and take a long hard look at why he's gone from 17 to 70 in such a short period of time. Is he less committed, is
his level of fitness an issue, does he get too annoyed at the bad shot and let himself dwell too much on it. In a world where doing reasonable well will still reward you very well financial it would be easy to live in the comfort zone, let's hope that not where Shane Lowry ends up, he's much better than that. Staying with the subject of golf, I've never been a big fan of Tiger Woods but it's was sad to see him in those police videos after his arrest last week. We may never see Tiger rediscover the brilliance he produced so often but hopefully he can find some peace in his life away from the game. At the moment he looks like a lost soul with nowhere to go. It's sad.
DID HE OR DID HE NOT.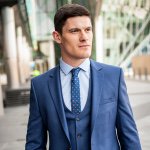 It's clear cut really, or is it? Dublin forward Diarmuid Connolly put his hand on linesman Ciaran Brannigan's chest when disputing his decision to give a lineball to opponents Carlow. In the rules it's defined as ' minor
physical interference' and carries a 12 week suspension, end of story. Well maybe not if you listen to all the opinions coming from all the 'experts '. This after all is Dublin's star forward and he only just touched the linesman and it might have been in the referee's report but maybe not. What are the odds on Connolly serving a 12 week suspension, dont hold your breathe waiting for it to happen, I cant help thinking that if it were a certain Donegal player or two involved the case for the defence would not be so vocal, or am I being a bit paranoid. !!
Tags: