Minister for Gaeltacht and Chief Whip, Joe McHugh TD visited Oideas Gael, Gleann Cholm Cille, today to meet with a group of cadets from Marion College, Alabama.
They are accompanied by their lecturer Professor Rankin Sherling and his wife Clare and daughter Mary McCain.
The Minister also met with the group of learners attending this week's Adult Irish course.
Oideas Gael offers a unique learning experience for people seeking to learn or rediscover Irish in its Gaeltacht home.
The ever-increasing interest in Ireland's language and culture both nationally and internationally, has made Gleann Cholm Cille, Gleann Fhinne and Tory Island, in Donegal, the holiday destinations of choice for adult Irish language learners and cultural holiday enthusiasts. See more about Oideas Gael summer courses here: www.donegaldaily.com/holidaymakers-flock-to-donegal-for-unique-learning-trips/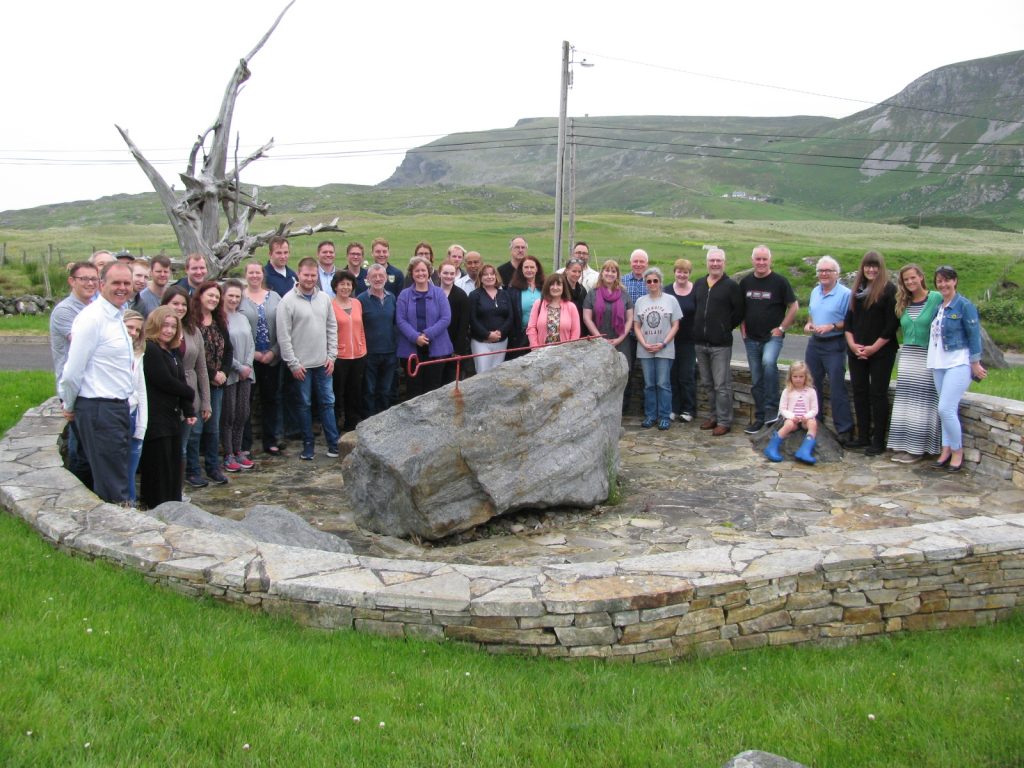 Cuairt an Aire McHugh ar Ghleann Cholm Cille Thug an tAite Joe McHugh cuairt ar Oideas Gael inniu le castáil le saighdiúri Marion College, Alabama agus le léachtóir s'acu an tOllamh Rankin Sherling.
Chas sé chomh maith le buíon foghlama na seachtaine seo, atá ag freastal ar chúrsa Gaeilge Oideas Gael. Beidh an tAire ar ais ag deireadh mhí Lúnasa le rang speisialta foghlaimeoiri Gaeilge a theagasc.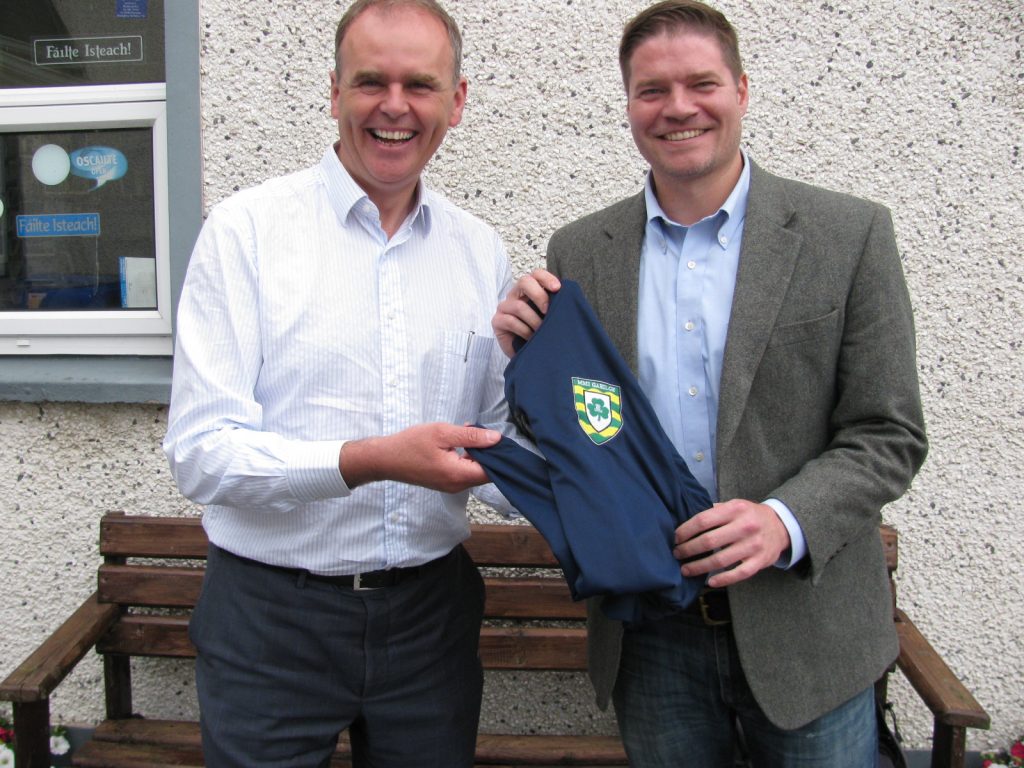 Tags: